About this Event
MEETING JUCELINO NOBREGA da LUZ - MEDIUM and PROPHET
For the first time in the UK, a weekend WORKSHOP by an amazing man: JUCELINO NOBREGA da LUZ.
From Brazil, a speaker of five languages (Portuguese, Spanish, German, Russian and English) and an exceptional prophet.
Jucelino Nobrega da Luz is what we call a conscious medium (a rare phenomenon): part of his consciousness is present in the now and communicate with people around him, while he is able to project the other part into the future. This ability is what enables Jucelino to predict so accurately what will happen. So far, 97% of Jucelino's predictions have been accurate, (see below some examples: Princess Diana etc) the remaining 3% represent people who have been able to transform their future path thanks to having received his personal guidance.
Jucelino has published extensive work on humanity and the problems that lie in the immediate future. He has worked with important political and other figures who have the power to influence the course of development for large groups of people.
Now, Jucelino's mission is dedicated to people who want to change their lives, who want to expand their consciousness to help others and the planet.
In this conference, we will be given unique information about our world and the environmental, political and economic changes which will occur in the next ten years. This information will provide support for people who want to start a personal spiritual journey to develop and broaden their consciousness, as well as positively influence the collective consciousness and help the evolution of humanity.
The workshop is all day Saturday from 9am - 6pm.
PROGRAMME of the WORKSHOP:
The day will start and end with a short meditation.
Climate Change impacts in Europe up to 2030.
Consequences of the destruction of our environment on life in general (impacts on fauna, flora, and humanity).
Political and Economical changes in the UK, Europe and the world up to 2030.
The real causes of terrorism, its impact on social life. Premonitions of future events in the UK and EU.
The power of happiness (what prevents its realization) and how to achieve it.
Guidance on health and spirituality.
Emigration and how to solve the social and financial tensions this entails.
Questions and Answers
In addition to the conference there will be 2 days of PRIVATE SESSIONS 2nd and 3rd of June.
An extraordinary opportunity to explore what could come your way !
Jucelino works personally with each visitor. He will be in direct contact with your guides and you will have the opportunity to ask them questions (in 3 aspects of your life only: spiritual, love, health…).
Their spiritual guidance can help you to change the way you organize your life and create a new positive reality.
Please contact me if you want to book a PRIVATE SESSION.
Please contact me at source-within@protonmail.com or mobile +44 779 0663053
Thank you
Here are some of his past predictions:
https://www.jucelinodaluz.com.br/index.php/previsoes/501-explosao-em-minimercado-em-leicester-inglaterra-e-outros-pressagios
https://www.jucelinodaluz.com.br/index.php/previsoes/489-avanco-das-mares-nas-areas-litoraneas-e-pressagios-do-mundo-1
https://www.jucelinodaluz.com.br/previsoes/646-princesa-diana-e-seu-namorado-dodi-al-fayed-foram-assassinados
https://www.jucelinodaluz.com.br/previsoes/697-vulcao-etna-italia-vulcao-anak-krakatoa-indonesia-em-furia-e-outros-pressagios
The link of his last book in English: The Dreamer
https://www.amazon.com/s?k=jucelino+luz&i=stripbooks-intl-ship&__mk_pt_BR=%C3%85M%C3%85%C5%BD%C3%95%C3%91&ref=nb_sb_noss
Message from Carmen Lazarova (Coordinator for Europe)
THE REALITY IN WHICH WE LIVE
Most people perceive themselves only as material beings. They think that thoughts are formed by the brain. They define themselves as standing firmly on the ground and believe that their life and their essence disappear with the death of the physical body. When something unexpected and horrible happens in their lives, they blame for the accident the nature, the government, the terrorists, God knows who besides, because they do not understand the true cause of their own misfortunes.
Unlike these people, I KNOW for sure that there are many other worlds which our human eyes can not see, many other spaces that we can not touch or even imagine. This is the invisible world of the spiritual realm, which determines our existence. This is the world invisible to our senses and each of us is an integral part of it, whether we know or ignore it. This world exists regardless of our beliefs.
I was 30 years old with cancer and I was forced to change my views about the world in which I was born. I was forced to look for alternative methods of healing and that is how I discovered my true essence: I AM a Spirit that manifests itself in the material world in a human body to explore the Universe and its own vast possibilities.
I am 68 years old now. My long journey towards myself allowed me to meet a lot of incredible people who helped me become well acquainted with myself, to restrain my horrible character and learn how to love.
All these years I had visible and invisible teachers. Over the past 38 years I had many companions with whom I shared various experiences, adventures and missions. Three years ago my spiritual leaders associated me with Jucelino Nobrega da Luz to help me become a part of our common mission ‒ to save as many lives as possible.
We live at the end of the 50,000-year cycle, when Earth as a planet has to make an evolutionary leap in the Universe's spiritual spheres. A vast majority of the human race will leave the planet consciously or unconsciously through the trance called "death." Each of us has a choice. We can leave seized by fear and paralyzed by horror and frustration of the unexpected calamitous events that await us, or to learn how to consciously manage our future.
Jucelino Luz is incredibly talented to travel to the future and predict with 95% accuracy the date, place, and sometimes even the hour of the predicted event. The information you can get during his seminars in Europe and Brazil will help you create a new reality for yourself and your loved ones, or if you are not allowed to do so due to the inavoidable effect of the Laws of Karma ‒ to minimize the damages and preserve your own life as well as the life of your family members.
Come to the seminar with Jucelino Luz and learn about the direction of development of our society, learn the problems that will be faced by each country, including your own, and learn how to help yourself and your loved ones in the next 20-30 years.
Come to the meeting with Jucelino Luz so that together we can change what we do not like in our future.
Falco Tarasacco, the founder and spiritual leader of Damanhur community, says: " If you know that you will drown within three years, then you will have three years to learn how to swim."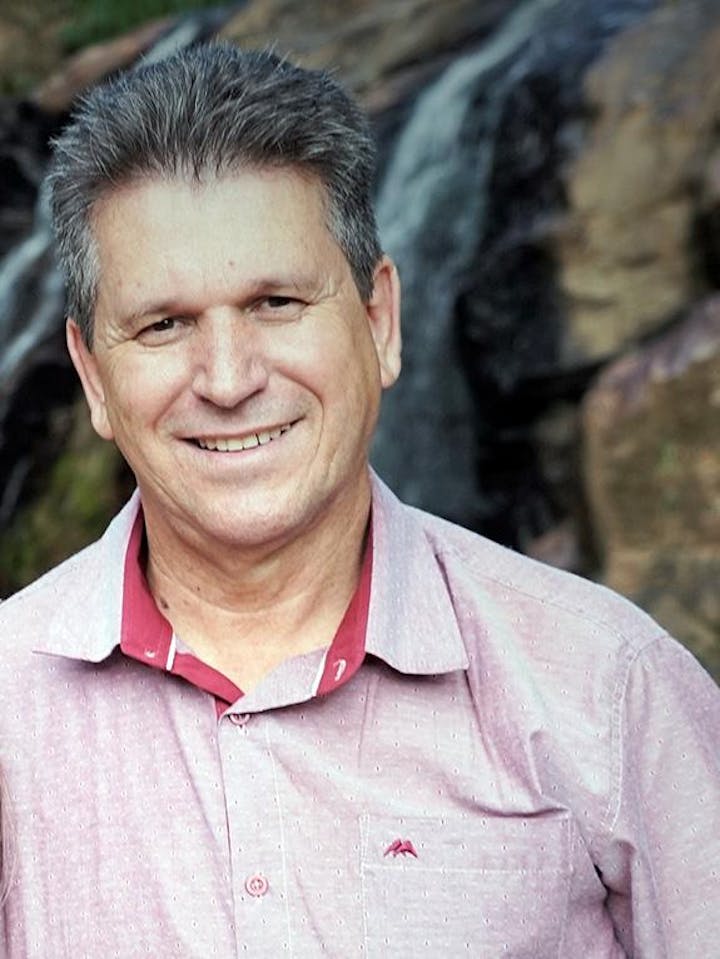 #spirituality #forecast #planet #climatechange #political #politicalchanges #postbrexit #brexit #humanity #environment #environmentchanges #jucelinonobregadaluz #economy #love #health #happiness #lifeguidance #life #earth #globalwarming #guidance #spiritualguidance #uk #europe #spiritualworkshop #spirituallecture #planetforecast #medium #prophet #june2019 #conference #spiritualconference #brazilianmedium #famousmedium #sourcewithin #limitedevent #climatechangeimpacts #powerofhappiness #lifechanges #future #spiritualanswers #spiritalaid #humanity #florafauna #thetheosophicalsociety #london #lectureinlondon #spiritallondon #consciousness #premonitions #futureevents #positivereality #worldeconomics #realization