About this Event
One particular telling of the story of climate chaos is that we are collectively beyond hope: we've gone over the tipping point, we've burst through the membranes, we've passed under the sign that hangs over Dante Alighieri's hell ("abandon all hope all ye who enter here"). It's red alert from here on out.
The facilitated response to this bit of information has been to double down on efforts to sequester carbon, to beat governments and giant institutions into slowing down emissions, and to turn our attention to speculative carbon capture technologies that promise to fix the problem for us. These complicated ecologies of response come together to try to generate hope to counter the frightening deficit of hope. As a result, many of us are caught up in urgent practices that obscure the power that lies at the end of hope.
Bayo uses stories of transatlantic crossings and the myth of libations to suggest why we've been here before, at sites of hopelessness, and that it is in the loss and grief and troubles that attend this place that new glimpses of power are known. With this he builds an account of what he calls 'post-activism' and 'making sanctuary' to offer a very different kind of invitation.
A strange invitation: the times are urgent, let us slow down.
ABOUT BAYO & TONI: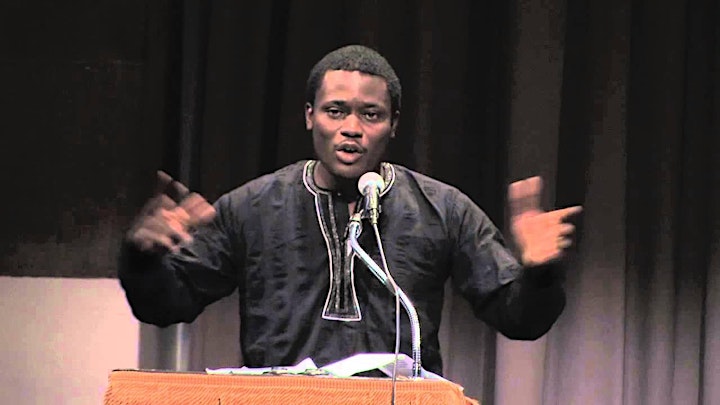 BAYO AKOMOLAFE
Bayo Akomolafe (Ph.D.) is Chief Curator and Executive Director of The Emergence Network. Author, lecturer, speaker, father, and rogue planet saved by the gravitational pull of his wife Ej, Bayo hopes to inspire a diffractive network of sharing within an ethos of new responsivity – a slowing down, an ethics of entanglement, an activism of inquiry, a 'politics of surprise'. Born into a Yoruba family, Bayo graduated summa cum laude in psychology in 2006 at Covenant University (Nigeria), and then was invited to take up a lecturing position. Largely nurtured and trained in a world that increasingly fell short of his deepest desires for justice, Bayo conducted doctoral research into Yoruba indigenous healing systems as part of his inner struggle to regain a sense of rootedness to his community. He has been speaking about his experiences around the world since those moments back in 2011. Bayo understands he is on a shared decolonial journey with his family to live a small, intense life. He often refuses to share pictures of himself that do not include his wife, Ej, who is (everyone can assure you) the more interesting part of their entanglement. He is an ecstatic (and often exhausted, but grateful) father to Alethea Aanya and Kyah Jayden.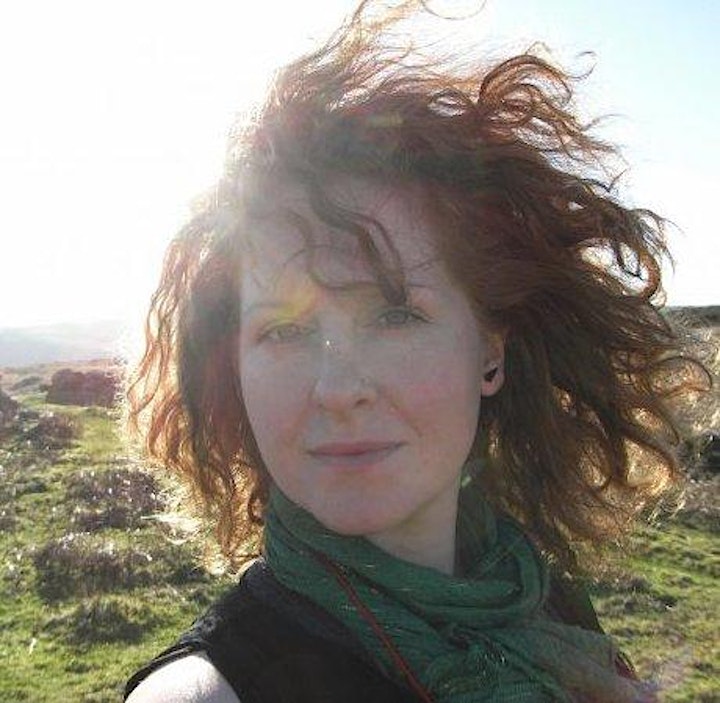 TONI SPENCER
Toni Spencer works with questions of deep ecology, resilience and 'a politics of wonder'. She designs and facilitates learning journeys for change agents, informed by the understanding that "we are the leaders we've been waiting for". She creates spaces where grit, grief, messiness, and laughter are welcome, where innovation and wisdom can emerge, and essential un-learning can happen.
As a lecturer and course leader Toni has taught on the faculty of Schumacher College (Educational Practice, Ecological Facilitation as Leadership, Embodied Eco-literacy) and at Goldsmiths, University of London (EcoDesign). As a participatory artist she has worked with Encounters Arts and The Feral Kitchen, also taking 'The Work That Reconnects' to activist communities at Occupy London and elsewhere. She is a Trustee at ProcessworkUK and was on the Embercombe Council for 8 years.
With a BA in Fine Art and an MSC in Responsibility and Business Practice, Toni has trained in a diverse range of awakening practices and facilitation modalities, alongside many years of dancing, foraging and 'living life as inquiry'. She is a mentor and teacher for Call of The Wild with Wildwise and Schumacher and is helping develop further courses at the college on themes of sacred activism.
As part of an ongoing commitment to re-wilding and mystery, in 2016 Toni took herself 'to the desert' to mark the initiatory journey of her menopause. At Findhorn, on Dartmoor and in the deserts of Jordan she fell more deeply in love with humanity, silence, and writing. She is still discovering what happens now.
Toni's current passions include: Kali and the Sacred Fool; being a complete beginner at Kung Fu; and the wild green feasting that comes with a Devon spring.