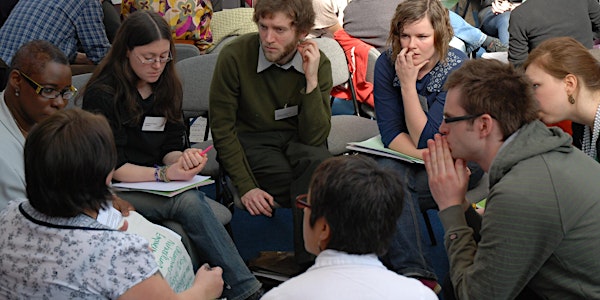 What do you want from the general election?
Location
Newspeak House
133 Bethnal Green Road
London
E2 7DG
United Kingdom
Description
This is an opportunity for community activists and voluntary organisations in London to get support for their priorities in this election.
We will focus on three sets of questions:
1. What are your priorities, who has similar priorities & how can we work together to achieve them?
2. What is the London manifesto and how can you use it?
3. How can you influence candidates to support your priorities?
Election campaigns are a national conversation about priorities. While most attention is on competing candidates and Brexit, the election is also a chance for you to draw attention to issues in your community, tell politicians what you want and get their support.
Key facilitators / presenters:
· Titus Alexander, Democracy Matters – top tips for influencing
· Matt Scott, LVSC – update on London manifesto
· Viv Hayes - Women's Resource Centre
· Poornima Karunacadacharan - ROTA
Community Sector Coalition – update on manifesto (tbc)
· David Wilcox, Social Reporter- Networked City / Connecting Londoners
· Newspeak House fellows – Edward Saperia
· Just Space – Richard Lee
Join us for a stimulating event: we will have refreshments, small groups discussions and a plenary to share ideas and get support for what you want out of the election.
Come along and get support for what you want politicians to do for your community and for London.
Please book so that we get enough refreshments for you!