What do young people learn when sponsoring a child in the Global South? Fin...
Description
What do young people learn when sponsoring a child in the Global South? Findings from Germany
This Development Education Research Centre (DERC) seminar looks at the learning experiences of young people Germany who sponsor a child in a country in the Global South. Child sponsorships are a popular option for people in so-called industrialised countries to support a child in the Global South, and represent a low-threshold option for supporting global developmental efforts whilst forming a personal relationship in the North-South context.
As a means to promote the development of solidarity with people living in challenging life circumstances elsewhere in the world, and in order to encourage global learning, child sponsoring is often undertaken by schools and integrated in the school curriculum. In a qualitative study, different types of learning experience in child sponsoring were identified through the analysis of 29 group discussions with young sponsors in Germany. In this seminar we will reflect on the empirical findings, paying special attention to the question as to whether these indicate processes of global learning.
Intended audience
This seminar is of interest for academics focusing on global learning and also for practitioners in international development cooperation, especially NGDO workers. However, this seminar is free and open to everyone.
Speaker biography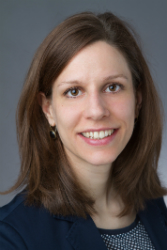 Marina Wagener is a research assistant at the Chair of Foundations of Education at the University of Bamberg, Germany. After completing a degree in education she worked for an internationally engaged children's rights organization. She was a research associate at the Development Education Research Centre and in 2016 finished her PhD on global learning in child sponsoring. Her dissertation was published with the title "Globale Sozialität als Lernherausforderung" (Springer VS, 2018).