Description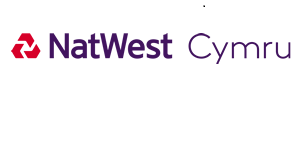 Major developments for North Wales - The Northern Powerhouse & the North Wales Growth Deal
Discover how the major developments of the Northern Powerhouse and the potential North Wales Growth, could be set to transform the North Wales economy.
Northern Powerhouse - Across Northern England and North Wales, the development of the Northern Powerhouse is seeing substantial investment and the devolution of powers and resources to the regions. North Wales as part of the wider Northern Powerhouse region has a strong part to play in the success of the rebalancing of the UK economy.
The North Wales Growth Deal - North Wales is currently working with UK and Welsh Governments on a multi-billion pound Growth Deal for the region. Covering Infrastructure, Business Growth and Skills & Employment, the Growth Deal could see "once in a generation" investments for the region, supporting strong business growth and helping to transform the North Wales economy.
To learn more about these 2 major developments and how businesses may benefit, attend the Gwynedd Business Network & Natwest Business Breakfast on 22nd March at 8.30am till 10.30am at Bangor City Football Club LL572HQ
Ashley Rogers - Bio
Ashley Rogers, Director of Gill & Shaw Ltd, is Chairman of the North Wales Business Council (the Private Sector body representing the key business organisations in the region e.g. North Wales Tourism, the FSB, Chamber of Commerce, CBI, IOD, EEF, CITB etc.....) and is an active Board Member of North Wales's "City Region" Board, the North Wales Economic Ambition Board, as well as the Private Sector lead for North Wales on the NW & Mersey Dee Cross Border - Rail Taskforce.
Ashley has a background in International Trade Development for the Republic of Ireland and International Marketing & Sales management, for leading US and UK Consumer products businesses, based in the UK and mainland Europe. Ashley now runs his own Management Consultancy, focused on Marketing and Business Development."
Iwan Trefor Jones - Corporate Director - Gwynedd Council - Bio
Iwan is a Corporate Director within Gwynedd Council and is responsible for providing strategic leadership on wide ranging and complex portfolio of services, including education and skills, children and young people, the economy and community regeneration. He is also the Council's Lead Director for Children and Young People - in accordance with the requirements of the Children's Act 2004.
Between June 2005 and April 2009 Iwan was the Strategic Director for the Development Directorate, with strategic responsibility for the Schools Service,lifelong Learning, Economic Development and Children (Social Services). Before then he was the Conucil's Strategic Director for the Environment Directorate, which consisted of Planning and Transportation, Engineering, Highways and Municipal services.
He represents Gwynedd as an observer on the EIP Advisory Board and is a Member of the Careers Wales North Regional Board.
Datblygiadau Mawr ar gyfer Gogledd Cymru -Y "Northern Powerhouse" a'r Fargen Twf Gogledd Cymru
Darganfyddwch sut mae'r datblygiadau mawr y Northern Powerhouse a'r potensial Twf Gogledd Cymru, y gall trawsnewid economi Gogledd Cymru.
Northern Powerhouse - Ar draws Gogledd Lloegr a Gogledd Cymru, mae datblygiad y Northern Powerhouse yn gweld buddsoddiad sylweddol a datganoli pwerau ac adnoddau i'r rhanbarthau. Mae gan Gogledd Cymru, fel rhan ehangach o'r Northern Powerhouse, rhan gref i'w chwarae yn llwyddiant y ail-gydbwyso economi'r DU.
Bargen Twf Gogledd Cymru - ar hyn o bryd mae Gogledd Cymru yn gweithio gyda Llywodraethau Cymru yn y DU ar aml-biliwn punt Fargen Twf ar gyfer y rhanbarth. Yn cwmpasu Seilwaith, Twf Busnes a Sgiliau a Chyflogaeth, gallai'r Fargen Twf weld "unwaith mewn cenhedlaeth yn" buddsoddiadau ar gyfer y rhanbarth, cefnogi twf busnes cryf a helpu i drawsnewid economi Gogledd Cymru.
I ddysgu mwy am y 2 datblygiadau pwysig yma a sut y gall busnesau gael budd, yn mynychwch Frecwast Rhwydwaith Busnes Gwynedd a Natwest ar 22 Mawrth am 8.30am tan 10.30am yn Clwb Pêl-droed Dinas Bangor LL572HQ
Ashley Rogers - Bywgraffiad Ashley Rogers,
Mae Ashley yn Gyfarwyddwr Gill & Shaw Cyf, Cadeirydd Cyngor Busnes Gogledd Cymru (y corff Sector Preifat sy'n cynrychioli'r sefydliadau busnes allweddol yn y rhanbarth, ee Twristiaeth Gogledd Cymru, y Ffederasiwn Busnesau Bach, Siambr Fasnach, CBI, IOD, EEF, CITB ayyb.....) ac mae'n Aelod gweithgar o'r Bwrdd o "Rhanbarth Tref" Bwrdd Gogledd Cymru, Bwrdd Uchelgais Economaidd Gogledd Cymru, yn ogystal ag arweinydd Sector Preifat ar gyfer Gogledd Cymru ar y "NW & Mersey Dee Traws ffiniol - Tasglu Rheilffordd . Mae gan Ashley gefndir ym Datblygu Masnach Ryngwladol ar gyfer Gweriniaeth Iwerddon a Marchnata Rhyngwladol a rheoli Gwerthiannau, am arwain Unol Daleithiau a busnesau cynhyrchion Defnyddwyr y DU, yn seiliedig yn y DU a phrif dir Ewrop. Mae Ashley bellach yn rhedeg ei Ymgynghoriaeth Rheoli ei hun, yn canolbwyntio ar Marchnata a Datblygu Busnes. "
Iwan Trefor Jones, Cyfarwyddwr Corfforaethol, Cyngor Gwynedd - Bywgraffiad
Mae Iwan yn Gyfarwyddwr Corfforaethol yng Nghyngor Gwynedd ac yn gyfrifol am ddarparu arweiniad strategol i ystod eang o wasanaethau cymhleth, megis addysg a sgiliau, plant a phobl ifanc, yr economi ac adfywio cymunedol. Ef hefyd yw Cyfarwyddwr Arweiniol y Cyngor ar gyfer Plant a Phobl Ifanc - yn unol a gofynion Deddf Plant 2004.
Rhwng Mehefin 2005 ac Ebrill 2009 'roedd Iwan yn Gyfarwyddwr ar y Gyfadran Datblygu, gyda chyfrufoldeb strategol dros y Gwasanaethau Ysgolion, Dysgu Gydol Oes, Datblygu'r Economi a Phlant (Gwasanaethau Cymdeithasol). Cyn hynny, ef oedd Cyfarwyddwr Strategol Cyfadran Yr Amgylchedd gyda chyfrifoldeb dros y Gwasanaethau Cynllunio a Thrafnidiaeth, Peirianneg, Priffyrdd a Bwrdeistrefol.
Mae Iwan yn cynrychioli Gwynedd fel sylwebydd ar Fwrdd Ymgynghorol Rhaglen Ynys Ynni ac yn Aelod o Fwrdd Rhanbarthol Gogledd - Gyrfa Cymru.