Description
Join Jamie Young, Plus Accounting and Carlene Jackson, Cloud9 Insight for a bitesized guide to realising your businesses success and what questions you should be asking yourself and your team.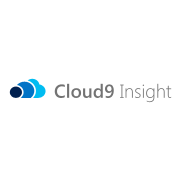 'What is business success - are you asking the right questions?' is on Tuesday 27 March.
Jamie will take a brief look at what key financial and performance goals and indicators you should be monitoring and understand how to;
Set practical financial & business performance goals for your business
Set a detailed action plan
Identify key drivers and use sensible KPIs to drive success in your business
Produce practical reports that drive the right behaviour
Carlene will then talk you through how to gain real time insight into your business performance using Reporting tools such as Power BI - the natural language reporting.
Allows strategic thinking whilst managing performance
Ask the right questions, interrogate your data and make decisions that positively affect your customers and drive your own businesses success
Empower your team to make real time decisions and drive behaviours that will achieve great business outcomes
Links with accounting in the cloud
Carlene will be displaying this data via dashboards in Microsoft Dynamic CRM - a strong CRM software is required to hold the data and ensure the reporting is effective.
This Workshop is aimed at Directors, Business Owners and Managers within a growing business that want to ensure they are measuring and managing the key areas of their company.
The Workshop gives you the chance to discuss your views, opinions and questions with our expert speakers and with each other.
The Workshop will be held at MyHotel on Jubilee Street, Brighton on Tuesday 27 March - please join us from 9.00am for light refreshments and we will begin the Workshop at 9.15am.