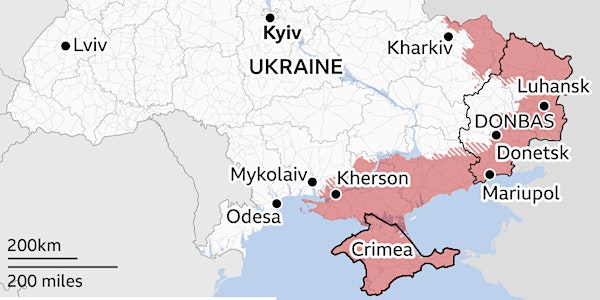 What does the Ukraine war mean for the world?
Seminar with Professor Paul Rogers
About this event
At this seminar, Professor Paul Rogers will be speaking about the current state of the dreadful war in Ukraine. He will assess the possible outcomes, the role of NATO, and also the impact of the war upon the poorer countries.
Abstract
"The war in Ukraine has moved into a dangerous stalemate. Russia cannot achieve its original and modified aims, but could in extremis escalate the conflict alarmingly. Meanwhile, NATO support for Ukraine is so wide-ranging and substantial, that this is now both a state-on-state conflict, and a proxy-war. NATO, whilst backing Ukraine, also sees an opportunity to militarily weaken Russia. Beyond the immediate conflict, the world-wide impacts of the war, especially for the Global South, are becoming increasingly obvious. How has this come about? What can we expect following Putin's Victory Day speech? Are there any prospects for a near-term peaceful solution?"
----------------------
Paul Rogers is Emeritus Professor of Peace Studies at the University of Bradford, and Global Security Consultant with the Oxford Research Group. He has written or edited 26 books in the field of international security and arms control, including: Global Security and the War on Terror: Elite Power and the Illusion of Control (Routledge, 2008) and Why We're Losing the War on Terror (Polity, 2008). He is International Security Editor for openDemocracy
----------------------
This is an online event. A Zoom joining link will be shared with registered guests ahead of the seminar.