Description
Many business owners may ask themselves " what if my business gets attacked by cyber-criminals?", but instead, they should be asking "what to do before my business gets attacked by cyber-criminals?".
Small and medium size businesses are no longer safe. The trend of cyber-criminals targeting large organisations has changed in 2015 and since then attacks on SME businesses has risen rapidly.

We will take you on a journey to show you steps you can take to protect your business, minimise impact and make you aware of your responsibilities when your business is under attack.
We have 3 excellent speakers for you explaining threats and preventative actions from the banking, technology and insurance point of view.
---
Agenda:
8:30 arrival and breakfast
9:00 Katerina Damcova (IQ in IT) and Rochelle Tomlin (NatWest)
9:45 Coffee break
10:00 (Clear Insurance)
10:30 Q & A and networking in Hawkers Bar
---
Each attendee will receive complimentary DoubleTree by hilton cookie
We look forward to welcoming you at the event.

IQ in IT
An award-winning managed IT Service Provider based in Kingston upon Thames in southwest London.
We offer complete IT support solutions consisting of IT support, hosted emails, cloud services including phone systems, virtual desktops, servers as well as Security audits and implementation, disaster recovery, backups and internet connectivity ranging from super fast fibre to premises to backup ADSL lines. The core of our business is to make your business operate smoothly by providing proactive support with excellent customer service and latest security protection and updates, leaving you concentrate on running your business worry free.
---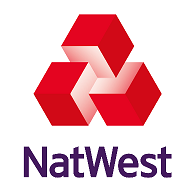 National Westminster Bank, commonly known as NatWest, is a large retail and commercial bank in the United Kingdom. It was established in 1968 by the merger of National Provincial Bank and Westminster Bank.
---

Clear Insurance Group
At its heart, insurance is simple – it's all about "peace of mind". When something goes badly wrong, you need help from someone who cares - no ifs, no buts.