Event Information
Refund Policy
Contact the organiser to request a refund.
Eventbrite's fee is nonrefundable.
About this Event
** Early Bird discount - Save £10! Use promo code: EARLYBIRD **
Speaker 1 Mary Myatt
This course will consider some of the reasons why the curriculum has become a higher priority. One of the strands of the quality of education judgement is 'ambition' and we will refer to the research that supports the principles of 'high challenge, low threat', and to consider the implications for the classroom. We will then turn to three overarching questions:
How clear are we about the rationale behind the curriculum in our school? This relates to the 'intent' part of the inspectorate's focus. In turn, how does the rationale translate into practice?
Do all our pupils experience a broad and balanced curriculum?
Does our curriculum have sufficient challenge for all our pupils?
Where do we source our teaching materials?
How do we make sure our planning is coherent?
This relates to the 'implementation' part of the inspectorate's focus.
How will we know if our teaching has been successful?
Looking at sensible approaches to assessment
How will we know if our pupils have really grasped what we have taught them?
Headlines on sensible feedback and marking
This relates to the 'impact' part of the framework.
Reviewing the curriculum is not a piece of work which can be done overnight. It requires healthy conversations, and a commitment to time for thinking, reading and discussion. This involves trade-offs and we need to ask ourselves what we are going to stop doing in order to get this aspect of provision done properly.
Speakers 2 Summer Turner & Patrick Alexander
This session will develop some of the themes of Mary Myatt's session, looking at examples of the implementation process within the trust.
We will look at some of the following aspects of curriculum leadership at a senior level.
Models of an effective implementation process at different stages
Models of developing practice and how to resolve issues specific to particular subject disciplines
Supporting leaders to refine a vision and embed at a subject level
Role modelling curriculum conversations with school colleagues and external visitors
Who should attend?
The course is suitable for leaders who want to enhance their conversations with colleagues about what underpins a broad and balanced curriculum for every pupil. It will also suggest some ways of making sure that time for reading, thinking and planning are built into school processes.
The tutors
Mary Myatt is an education adviser, writer and speaker. She trained as an RE teacher and has also taught English, history, maths and Latin. A former local authority adviser and inspector, she works in schools talking to pupils, teachers and leaders about learning, leadership and the curriculum. She maintains that there are no quick fixes and that great outcomes for pupils are not achieved through tick boxes. Her latest books Back on Track and Curriculum: Gallimaufry to Coherence explore how we need to do fewer things in greater depth in order to have the time and space to develop a great curriculum.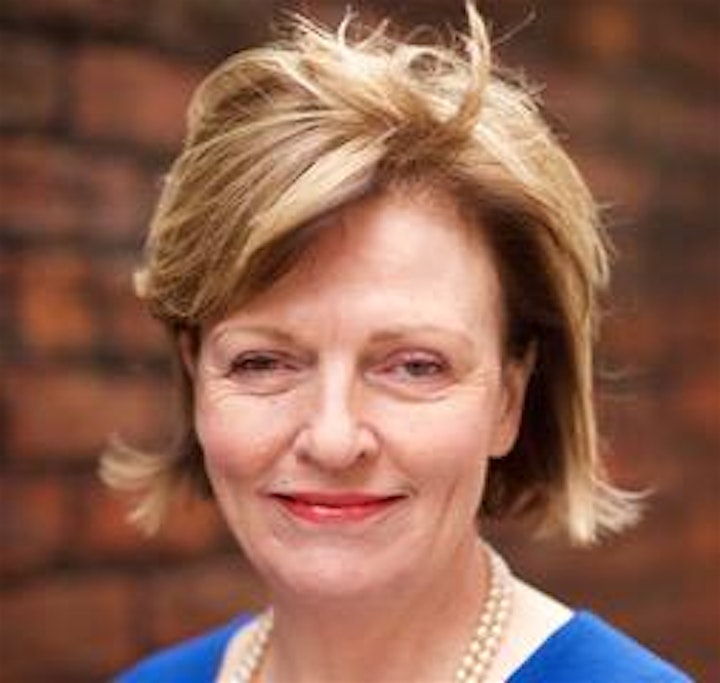 The Tutors
Patrick Alexander, Director of Curriculum and Teacher Development at Inspiration Trust, studied English at Cambridge and Newcastle and became a Teach First Ambassador in 2007, working in London schools for over 10 years. He has completed a research dissertation on knowledge memorisation, worked as a research consultant for the Education Development Trust and led teacher development at Teach First. His writing has been published in Prospect and The Spectator.
The Tutor
Summer Turner is Vice Principal at Jane Austen College. Prior to moving into this role, Summer worked as Director of Curriculum and senior subject specialist leader for English for the Inspiration Trust and has been a senior leader with responsibility for curriculum and teaching and learning in schools in Norfolk and London. Summer is the author of 'Bloomsbury CPD Library: Secondary Curriculum and Assessment Design', was a curriculum lead for Oak National Academy and has contributed chapters on curriculum and curriculum leadership in recent publications by ResearchED and John Catt Educational.
Date and Time
Location
Refund Policy
Contact the organiser to request a refund.
Eventbrite's fee is nonrefundable.