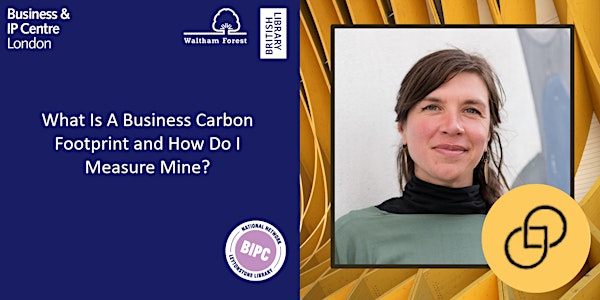 What Is A Business Carbon Footprint and How Do I Measure Mine?
You've heard of personal climate footprints but what does it mean to calculate one for your business? And how do you do it?!
About this event
This session will provide an introduction to the concept of a 'business carbon footprint', offering insight and clarification on the following topics:
Background and current trends: why do we need to measure our carbon footprint as a business community?
What are the component parts and activities that contribute to a business carbon footprint?
Carbon metrics and measurements: simple math's to assess your carbon footprint
How can measuring our carbon footprint benefit my business?
Getting started: tools and tips to use as you start your carbon reduction journey
This workshop is designed to introduce the concept of a business carbon footprint, offering insights and practical advice for business owners who want to measure and track their carbon emissions: including how to manage effective communications about the journey to customers and stakeholders.
About The Presenter
At OurPledge, we believe that a sustainable future is possible. Our mission is to bring people together in ways that offer opportunities for connection and inspiration for action. Through community gatherings, fundraising campaigns and on-the-ground research, our work is designed to offer practical, pro-active solutions to issues that can feel abstract and overwhelming. We support businesses to embrace sustainability in a simple, achievable and fun way that has a positive impact on business owners, customers, sales and the planet.
Please visit the website below to learn more about OurPledge.
Website: https://www.ourpledge.co.uk