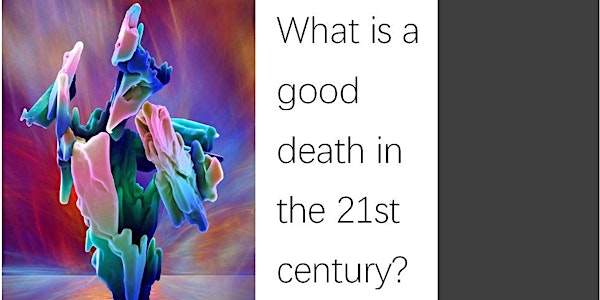 What is a Good Death in the 21st Century?
Location
Cambridge, UK
Keynes Hall
King's College
Cambridge
CB2 1ST
United Kingdom
What does it mean to die well in the 21st century?
About this event
Is a "good death" something to be valued and aspired to? Is it achievable, manageable - or is it something best left undefined?
This roundtable event brings together speakers whose professional interests in the matter of dying well take very different forms - philosophical to practical, spiritual to biological. In collaboration with the audience, we want to make space for these multiple perspectives on the crucial and universal question of what makes a good death.
Speakers:
Professor Steven Luper, author of The Philosophy of Death (2009), Regius Professor of Philosophy at Trinity University, Texas.
Lorraine Moth, community palliative care matron at Arthur Rank Hospice, Cambridgeshire.
Reverend Andrew Hammond, Chaplain, King's College Cambridge
Dr Pantelis Nicola, NHS doctor
Dr Mehrunisha Suleman, researcher in ethics and global health, currently focusing on Muslim perspectives on end-of-life care. Research associate at the HRH Prince Alwaleed Bin Talal Centre of Islamic Studies