Please join us for the launch of our new book, 'Cullinan Studio in the 21st Century'.
About this Event
Please join us for the launch of our new book, 'Cullinan Studio in the 21st Century'. The author, Hugh Pearman, has placed our recent projects in the context of some of the key issues surrounding the design and making of buildings in the early part of the 21st century. Hugh worked with us to build up a picture of how the studio has negotiated the architectural challenges of today, with a progressive, ethical focus to create clearly articulated buildings.
Hugh Pearman will be joined by our Practice Leaders, Carol Costello, Peter Inglis and Roddy Langmuir, for an online conversation about ethical architecture in the 21st century, where they will discuss the impact of climate change, the responsibilities of an architect, community wellbeing and reforging a connection with nature. The discussion will be followed by a Q&A with the webinar attendees.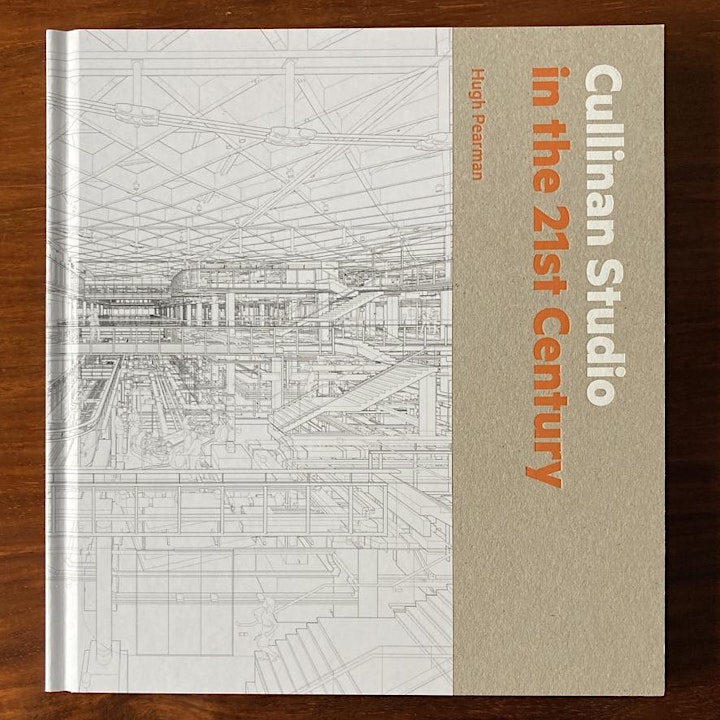 The panellists:
Hugh Pearman, Editor, RIBA Journal - Hugh was the architecture and design critic for The Sunday Times for 30 years and (overlapping with this) has been the editor of the RIBA Journal since 2006. He is an Honorary Fellow of the RIBA and in 2019 he was made an MBE for services to architecture.
Carol Costello, Practice Leader, Cullinan Studio – Carol believes in the power of the collective to find solutions to difficult problems. She is passionate about walkable cities, community food growing and creating career opportunities in architecture for less advantaged young people.
Peter Inglis, Practice Leader, Cullinan Studio - Peter believes that to make better buildings, we need a fully integrated, collaborative approach between designers, clients and constructors. Putting theory into practice, he is currently a project board member on the UK's largest Integrated Project Insurance (IPI) project – the Institute of Technology for Dudley College.
Roddy Langmuir, Practice Leader, Cullinan Studio – Roddy has developed a design method based on storytelling – a layered approach that begins with context, topography, micro-climate and the cultural drivers of his clients and their chosen setting. A lifelong love of the outdoors has led to an affinity with place-making and recognition of the importance of the space between and beyond buildings.
All attendees will be given a discount code for 20% off the book, including free UK postage - valid until 31st January 2021.