Description
Everyone is talking about crowdfunding these days. Perhaps that's not surprising given some 7,000 businesses raised more than £1.7 billion through crowdfunding in 2014*
But what is crowdfunding and is it a suitable or feasible funding option for my business? What does a crowdfunding strategy entail and cost? From all the different crowdfunding options, which is the best one for me?

Hatty Fawcett, from Focused For Business focusedforbusiness.com raised almost £250,000 for her business venture through angel investment and crowdfunding. She has practical and detailed knowledge of how to run a successful crowdfunding campaign. She has been there and done it and now supports businesses develop their own crowdfunding campaigns.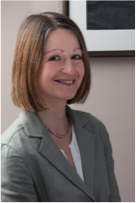 Hatty "There are many flavours of crowdfunding and part of the skill of developing a successful crowdfunding campaign is selecting the right approach and platform for your project or business".
This Ask the Expert event is a perfect opportunity to learn about crowdfunding and the opportunities for your business.
*Source: Understanding Alternative Finance: The UK Alternative Finance industry Report 2014, NESTA and The University of Cambridge.