Location
Coleg Cambria - Northop
Holywell Road
Northop
CH7 6AA
United Kingdom
Description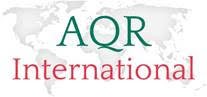 Cambria For Business are teaming up with the renowned AQR International to give you a insight into the 4 C's of mental toughness.
This 2-hour seminar will provide delegates the opportunity to learn about Mental Toughness and how it can improve performance, wellbeing and agility in the workplace.
Mental Toughness describes the mindset of people (and organisations) and how they respond to pressure, stress, opportunity and challenges. It has a significant impact on performance, positive behaviours and wellbeing in the workplace.
The aims of the session are to:
• Gain an understanding of the Mental Toughness model
• Find out about the 4 components that make up Mental Toughness
• Learn why Mental Toughness is important in business
• Learn how Mental Toughness can be applied to an individual, team or organisations
Attendees will be given the opportunity to complete the Mental Toughness Questionnaire for themselves receive a development report.
Join us at the Cambria Business School on 22nd November 2018 8.30 – 11am.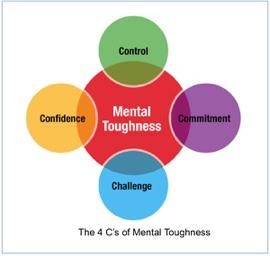 Beth yw Gwytnwch meddyliol?
Mae Cambria ar gyfer Busnes yn ymuno ag AQR International enwog, i roi cipolwg i chi ar 4C gwytnwch meddyliol.
Bydd y seminar 2 awr hon yn rhoi cyfle i chi ddysgu am Wytnwch Meddyliol a sut fyddai'n gallu gwella perfformiad, lles a hyblygrwydd yn y gweithle.
Mae Gwytnwch Meddyliol yn disgrifio meddwl pobl (a sefydliadau) a sut maent yn ymateb i bwysau, straen, cyfleoedd a heriau. Mae'n cael effaith sylweddol ar berfformiad, ymddygiadau cadarnhaol a lles yn y gweithle.
Nodau'r sesiwn yw:
• Dod i ddeall y model Gwytnwch Meddyliol
• Darganfod rhagor am 4 cydran Gwytnwch Meddwl
• Dysgu pam fod Gwytnwch Meddyliol yn bwysig mewn busnes
• Dysgu sut gellir addasu Gwytnwch Meddyliol ar gyfer unigolion, timau neu fudiadau
Bydd y rhai sy'n dod i'r seminar yn cael cyfle i gwblhau'r Holiadur Gwytnwch Meddwl
drostynt eu hunain a derbyn adroddiad datblygu.
Ymunwch â ni yn Ysgol Fusnes Cambria 8.30 - 11am, 22 Tachwedd 2018.