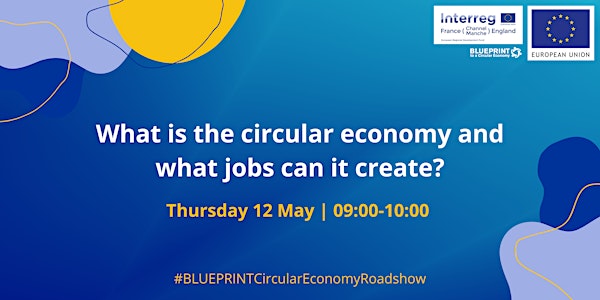 What is the circular economy and what jobs can it create?
Jobs are about to get greener! Find out more about circular economy careers and the sustainable job opportunities of the future.
About this event
About the event
McKinsey&Company expects the circular economy to generate a net economic benefit for the EU of €1.8 trillion by 2030. But how do we take advantage of these economic opportunities and what kinds of vacancies do we need to fill to get there? Join us on this Q&A session with economic and circular economy experts to discuss the green sector's employment opportunities.
Who should attend?
Economy, education and employment experts
Charities and community groups supporting employment
Local authorities and civil service (especially in education and employment)
School, college and university staff
Speakers
Joel Marsden, Researcher, Circle Economy
Joe Williams, Circular Economy Officer, Essex County Council 
Gemma Thomas, Head of Environmental Accounts, ONS
More information
Please check your inbox for updates, including the virtual event link.
Please contact blueprint.project@essex.gov.uk for more information, or if you encounter difficulties accessing the meeting.
Join on Zoom
https://zoom.us/j/92911523150