Description
WHAT IS YOUR CUSTOMER'S NATURE?
For our December speaker we are delighted to welcome back Tosin Ogunnusi (UK's No.1 Empowerment Activities Trainer) Founder & Director of Mpowerment Ltd.


During

Tosin

's presentation you will learn:
About the 4 key natural elements of nature and how they connect and relate to you.

The true nature of sales and service

Respond-Ability, skills to respond, rather than react to behavioural differences when dealing with your customers.


Tosin
will be speaking about "What Is Your Customer's Nature?" Customers come in all shapes and sizes. The questions is would understanding the nature of each individual customer's need, improve sales and ensure optimum customer care?


I'm sure you will all agree with me that the answer to that question is a resounding… "Yes of course…!"


This is definitely for you if you are currently dealing with difficult customers or if you are looking to improve your communication skills with your customers in order to create more value. It's also very beneficial from a personal relationship point of view not just for businesses alone.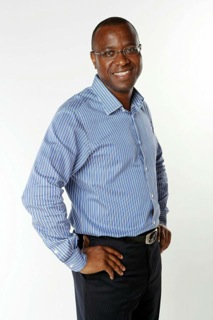 Why is Tosin our Speaker?
Originally from Lagos, Nigeria, Oluwatosin Ogunnusi, is a Professional Fire-walker, Board Breaking, Bar Bending, Arrow Breaking and Glass-walking Instructor, Hypnotherapist, Trainer of Neuro-Linguistic Programming (NLP). Certified and registered with, The American Board of NLP (ABNLP), since 2006. "Tosin," as he is known by his friends, family and colleagues, has trained thousands of people worldwide, and is a very dynamic and charismatic presenter. Tosin now heads up Mpowerment Ltd. Team Building Events & Performance Improvement Training for corporate clients along with running is flagship events, "2 Days Time 2 Break Free BootCamp" (T2BFB), "7 Days Empowerment Coaching Certification Training" (ECCT), "4 Days Empowerment Activities Instructor Training" (EAIT) and "3 Days Speaking & Presenting with IMPACT Training" (SPWIT).
Tosin's experience and passion lies in helping individuals and organizations improve their performance, with over 20+ years experience in Personal Development, Sales and Leadership within a range of organizations. His company has worked with the likes of the FA (Football Association in the UK), Aviva (One of the largest insurance companies in the UK) and o2 (The Telephone company)…Just to mention a few…!