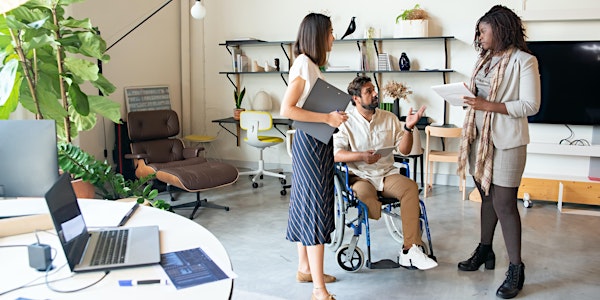 What is your organisation doing about Equality, Diversity and Inclusion?
Central to business leadership are the moral decisions and responsibilities you take when it comes to your most important asset: your people
About this event
In this case study, Kath Shimmin, Blake Morgan's recently elected chairwoman for the Thames Valley law firm, will speak about how she has helped implement an EDI strategy which recognises, supports and promotes the wide-range of talents within the business. Recently ranked in the Inclusive Top 50 Employers, she will share her experience of helping to build a platform which enables everyone to grow to their full potential.
We will also get a perspective from Clinton Wingrove who has over 40 years' experience in people management and is the author of the book Super Teams.
Join us to hear insights and ask questions around equality, diversity and inclusion within the workplace.
Kath Shimmin
Kath leads the Banking and Finance Team and was elected Chair of Blake Morgan in 2021. She has over 25 years' experience in the finance sector, covering a huge range of client and transaction types.
She became a partner in 1997 and since then has focussed much of her energy on building a specialist Banking and Finance practice within the firm.
She now leads a team of 25 lawyers based in London, Wales, Thames Valley and the South Coast. She maintains an active practice, often advising on complex or unusual transactions, including overseas or multiple jurisdictions, unusual security assets and bespoke financing or security instruments.
She was named in the 2021 Legal 500 Hall of Fame.
Clinton Wingrove
Following a scientific degree, Clinton's career started in Clerical Work Measurement and Design where he led the design and implementation of processes and computer systems to automate an international warehousing and distribution operation. He soon learned that technology alone is not a solution – it is merely an enabler. Without excellent management, productivity and capability plateau or decline. So, Clinton went on to study Behaviour Engineering – how to combine processes, systems and excellence in management to maximize productivity and development.
Clinton's 40+ years international experience in management, 'C-suite' executive, and consulting roles has encompassed the UK, the USA, Barbados, Canada, Denmark, France, Germany, Israel, Italy, Jamaica, Saudi Arabia, Spain, Sweden, and Switzerland.
Clinton is also an author, publisher and international speaker.  His personal passion continues to be "Optimizing individual and team productivity, performance, and development" and his personal motto is, "Don't be miserable; too many people are better at it."
Photo credits to Kampus Production on Pexels.