What makes a city a 'hub' for social innovation? Learning from Nairobi

Wednesday, 27 May 2015 at 18:00

-

Friday, 29 May 2015 at 21:00 (EAT)
Event Details
The Social Innovation Exchange and the Amani Institute are excited to invite you to our upcoming event 'What makes a city a hub for innovation? Lessons from Nairobi' at the end of May.
What makes innovation in emerging markets distinct from the West is that it must happen within (or despite) a complex environment fraught with challenges that people in other societies do not have to consider, from electricity shortages to high crime to poor governance. Yet, this blend of factors also creates just as many opportunities. As a result, emerging market cities from Sao Paulo to Cairo to Bangalore are becoming forces to reckon with in the innovation landscape. One emerging city increasingly vital to the social innovation sector is Nairobi.
Through an interactive programme of site visits, engaging workshops, and perspectives from key global players, this event will explore innovation lessons from Nairobi and how we can replicate these supportive ecosystems elsewhere in the world. We also explore who is excluded from these conversations and ecosystems and how we can make innovation more inclusive in theory and practice. 
We will blend the micro with the macro, the practical with the theoretical and the local with the global. We are inviting academics, artists, business, development practitioners, foundations, INGO's, local and national governments, social innovation thinkers and practitioners, and those creating new technologies all around the world to share their successes, failures, and what they have learnt. Expect interactive and exciting sessions informed by global practice and thinking.
Please see our website for further information including a draft agenda. 
---
Key questions for discussion include:
What does it take for a city or a region to become a hub for innovation and why is it important? 

What is a support ecosystem for social innovation? What are the physical components and the invisible conditions? How do they all fit together? 

What is the role of failure and how we can learn from it with regard to innovation? 

Who is the ecosystem designed for and how can we make social innovation more inclusive? 

What is needed in a place to create sustainable and scalable social impact? 
---
The conference will open on Wednesday evening with the 3rd annual #FailFaire that will be held at the iHub

A 2-day engaging conference with a mix of keynote speeches, breakout groups, local and international case studies, panel discussions and site visits to see innovation in action across Nairobi 

Internationally recognised leaders and thinkers 

Networking events including a dinner on the Thursday evening and a cocktail reception and entertainment on Friday evening 
---
Meet and build genuine connections with like-minded individuals from a broad range of sectors and organisations and countries

Explore new and exciting social innovations from across the world 

Hear from leading experts in the field 

Engage in the debate on what the future of social innovation looks like across Africa 

Contribute to two publications produced by SIX & Hivos

Be part of the global SIX network and SIX network in Africa
---
There are a small number of bursaries available to enable those who would like to attend but would otherwise not be able to. If you're interested- please contact Jordan.Junge@socialinnovationexchange.org
---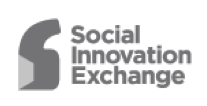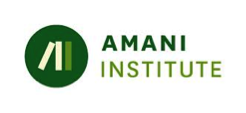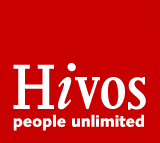 When & Where

Nairobi Garage
Piedmont Plaza
Ngong Rd
Nairobi
Kenya

Wednesday, 27 May 2015 at 18:00

-

Friday, 29 May 2015 at 21:00 (EAT)
Add to my calendar
Organiser
Social Innovation Exchange (www.socialinnovationexchange.org)
SIX is a social innovation exhchange built on mutual value, relationships and knowledge. We work globally to facilitate purposeful cross-sector conversations, that challenge and inspire people to use innovation to increase social impact.