"What Makes a Successful Research Analyst?" - Exclusive Event
Description
Who is it for?
Our exclusive event is for early-career research analysts, other financial professionals and students eager to kick start a career in sell side equity research.
What will you get out of it?
Receive unique insight and guidance from experienced research analysts on how to succeed in equity research. This will include soft skills such as time management and building your own franchise together with step-by-step guidelines on hard skills such as financial analysis, building an investment thesis and writing research.

Learn how to address the key constraints to analysts' productivity early in your career

Receive guidance on your career path in equity research

Stay on top of regulatory changes in the research industry with the implementation of MiFID II in Europe

Get a chance to increase your network by meeting with other analysts and students
Who are the speakers?
Eveline Varin has an extensive sell side equity research analyst experience at Dresdner Kleinwort and Morgan Stanley where she worked in top II and Extel ranked teams in the retail and consumer sectors. She is heading the analyst training program at Denny Ellison.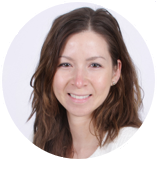 We are delighted to include our special guest speakers at the event:
Oliver Rolfe, CEO of Spartan International Executive Search, a leading London-based recruitment expert, with an extensive and unique insight into the research industry.

Gian Luca Manca, Denny Ellison trainer with more than 20 years of research experience in both the sell side and the buy side at UBS Wealth Management, HSBC and Bryan Garnier among others.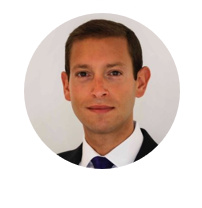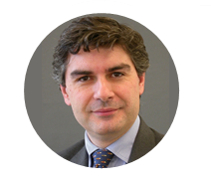 Why is this event particularly timely?
Given the MiFID II regulation implemented in Jan 2018, research analysts are likely to come under increasing pressure to deliver high quality, substantive research. With signs of 'juniorisation' in research departments of investment banks, analysts need to get up to speed quickly and have a clear mind map of what is required to succeed.
About Denny Ellison Analyst Training Program
Our program is dedicated to equity research analysts and is delivered by a team of trainers, all with 15 years of experience on average in the sell side and the buy side. The program includes 7 core modules: Financial Analysis, Investment thesis, Internal Relationships, External Relationships, Writing Research, Career Progression and Regulation, Compliance & Ethics.
"This is exactly what the sell side needs. Denny Ellison's comprehensive program can help analysts improve the quality of their analysis and research. The fact that the training is delivered by experienced equity analysts is key." Portfolio Manager, Leading Asset Management Firm, London, UK
Analysts can either subscribe to upcoming classes individually by visiting our website http://training.dennyellison.com or ask their current employer to get in touch with us directly to deliver our training in-house.