Description
What makes your heart sing? We often don't take the time to really think about the answer.

The first step to creating a goal is to figure out what you want. If you don't know what you want, you don't know what you need to achieve to get there. First step - you get to dream.
In this workshop, unleash your dreams and discover the life you want using creative and practical exercises. From here, we will construct a set of personal actions that will allow you to start working towards that life. With my support, we will clarify and focus on your specific life goals - identifying areas that require attention, helping you create more life balance, success and happiness.
"If we acknowledge that we are responsible for something, we then have full power and influence over it."
To keep the inspiration flowing, bring along your favourite drinks and nibbles - treat yourself and share with the group!
Who is this for?
This is a workshop for anyone who is interested in creating balance, success and happiness, gaining the practical skills to achieve it. All whilst having fun, sharing ideas and meeting lots of new people. See you at the worshop, I look forward to meeting you.
Workshop testimonials include:
"I have had the best time this evening. It has been insightful, enlightening and has been set at a lovely pace. This has been an honest and open discussion about exactly what one could want and what their dream may be. I have gained an insight into my own psyche, defines and wants. The group size and interactivity was great. I was very happy with the workshop." - Lucinda Batchelor
"As a result of our workshop, I feel a lot more positive and enthusiastic. My biggest learning was to talk openly amongst a new group of people about what I'd like to achieve. I benefited by meeting new people and reflecting on what I am doing now and plan to do in the future. It was a good balance of personal activity and group work." - Charlotte Bradford
"During the workshop, I realised that I'm not alone and that others are also in a similar situation to me. I found it very powerful to simply think about what I wanted and write it all down. I now feel determined and that it's time for action." - Alex Lopez McVay
"I feel very motivated! I can't wait to get started on my goals. Strangely, I learned that I want to spend more time furthering my relationship as it's something I feel I've perhaps neglected in favour of work. I now feel inspired to get started on achieving goals that I've been putting off." - Caitlin McAllister
This workshop is limited to 6 places. Secure your ticket now and get closer to discovering the life you want.


This workshop will be f
acilitated

by Steph Davies: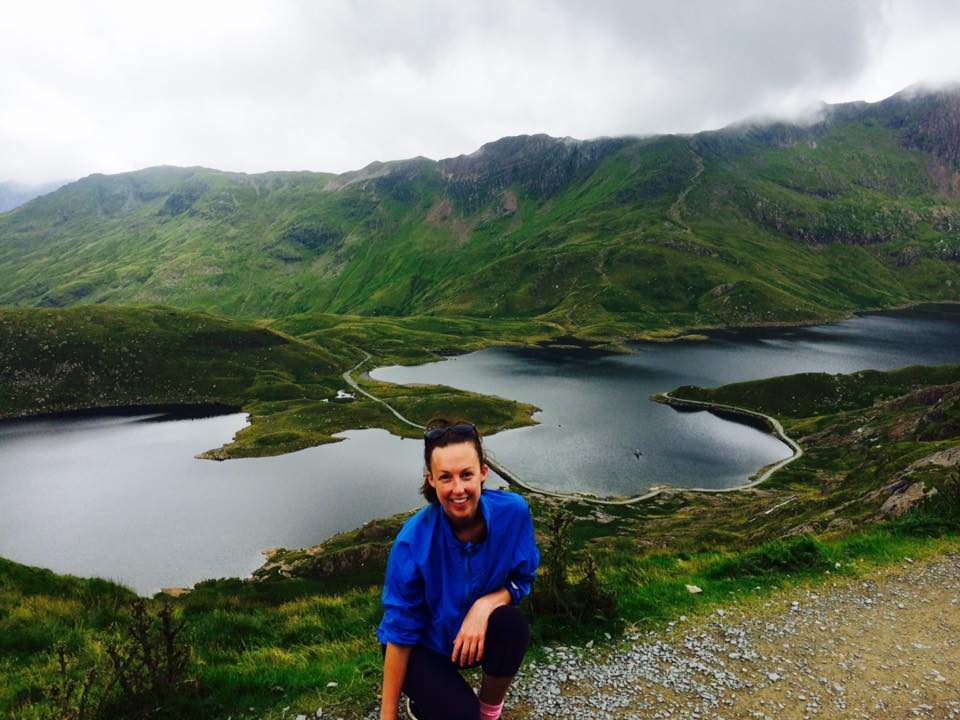 I get it. That feeling in your gut that's crucial to explore. In the last 4 years, I have spent many moments exploring that feeling and in return, achieving my dreams. Highs include quitting what I initially thought was my perfect job, spending time amongst the Welsh Colony in Patagonia, creating a website for Welsh school children (key stage 2) and becoming the author of Hiraeth: Stories from Welsh Patagonia. The cherry on top was launching the book from the House of Commons. I enjoy freedom, so I stay self-employed. I wished to live in the sunshine, so I worked remotely from Thailand. I wanted to become healthier, so I created a habit to exercise daily. I wanted to become a coach, so I made it the work I do today.
I coach freelancers, self-employed and business owners on a one-to-one basis and via workshops. Providing the guidance and support to get from where they are now, to where they want to be. Here's my website with more information and testimonials: StephDavies.co.uk
If you have any questions, please don't hesitate to contact me on hello@stephdavies.com
Organiser of What makes your heart sing?
Steph is an accredited ICF Coach based in London. After completing chemotherapy for Hodgkins Lymphoma, Steph realised that the world was a very different colour post cancer. Cancer shaped her life so she created Life after Cancer to support others in shaping theirs. 
Life After Cancer brings people together who have finished cancer treatment with an aim to increase their well-being. The support they receive reduces the risk of serious mental distress and helps them to build a positive life after their cancer experience. The groups are facilitated by an ICF qualified coach who have their own personal experience of cancer treatment.