What Matters To YOU At The End - Planning for the future - Day One
What Matters To YOU At The End - Planning for the future - Day One
About this event
'What Matters To YOU At The End?'
ONLINE SEMINAR
Day One – Wednesday 12th of May 2021
2pm Introductions - Chair - Nikki Kelly, Community Connect
2:05 What Matters: Setting the context of what matters to patients with advanced incurable conditions - symptom control, meaningful information about their illness, plans and preferences for the future, family support and coordination of care between care settings – Dr Jane Gibbins
Dr Jane Gibbins was appointed as a consultant in Palliative Medicine at Cornwall Hospice Care in 2013, following completion of speciality training in the Severn Deanery. She graduated from the University of Birmingham with an honours degree in 2000 and gained MRCP in 2003. She became interested in palliative care during junior hospital training.
Jane's focus has always been on clinical palliative care to patients in all care settings, and collaborative working between organisations. She has an MSc and MD from the University of Bristol, several publications and has presently nationally and internationally about her research areas. She has also co-authored book chapters on undergraduate teaching and pain.
2:30 Advance Decisions to Refuse Treatment (ADRT) & Treatment Escalation Plans (TEP) - Dr Sarah Ashley
Dr Sarah Ashley is a portfolio doctor who works for Cornwall Hospice Care. She spends most of her time at St Julia's Hospice in Hayle and is also a part time GP having spent more than 10 years as a GP in Camborne. She is currently undertaking an MA in Medical Ethics and End of life care.
2:45: Lasting Power of Attorney (LPA) & Mental Capacity – Karen Jackson
Karen Jackson works for Enable Law and is an Associate for the Mental Capacity Health and Welfare Team providing specialist advice and support to individuals and public bodies. Karen is an experienced advocate in Court proceedings and is frequently instructed by the Official Solicitor and advocates, to act for individuals who lack capacity to make certain decisions. Karen's expertise, gained from both public and private law experience, includes challenges to public law decisions and disputes in relation to the provision of statutory services to vulnerable adults and children.
3pm Advance Care Planning (ACP) - Siobhan Aris
Siobhan Aris, Advance Nurse Practitioner (ANP) for Cornwall Hospice Care with over 20 years' experience as a Community Clinical Nurse Specialist in Palliative Care as an ANP both in hospices and Secondary Care settings. Siobhan works closely with the Medical Team and In Patient Unit, as well as outreach working into the Community. Her drive is enabling Preferred Place of Care, and she has a special interest in end-of-life care for the complex neurological and non-malignant long-term condition patient.
3:15 Wills & Probate - Adrian Howlett
Adrian Howlett is an Estate Planning Consultant and member of the Charity Team at Jones Whyte LLP Solicitors. He advises clients on Estate Planning, ensuring clients plan for later life and protect their hard-earned assets for future generations.
3:30 Digital Legacies - James Norris
James Norris is the founder of The Digital Legacy Association and MyWishes. James researches and develops end of life technologies, apps and websites. He organises the annual Digital Legacy Conference and publishes regular tutorials helping to empower both professionals and the general public. James runs educational workshops, has consulted various governments and provides thought leadership in digital death, bereavement, technology and the internet.
3:45 Q & A's and thankyous
4pm Close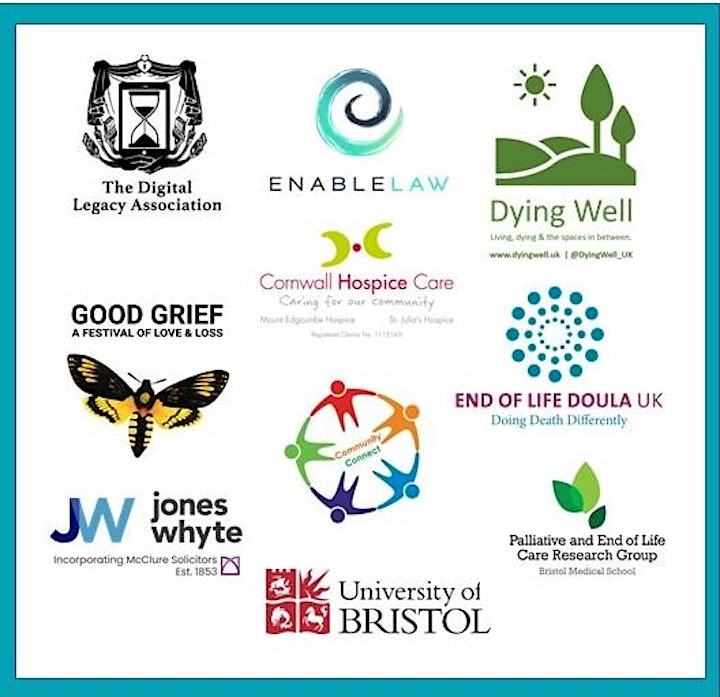 Organiser of What Matters To YOU At The End - Planning for the future - Day One