Event Information
Location
Business School Western LT (G.01)
Univeristy of Leeds
United Kingdom
Description
Click the register button and book your place to find out how we're preparing to develop the strategic vision that will guide us for the next decade.
This one hour session, led by members of our senior leadership team (University Executive Group), will bring you up to speed on our emerging thinking so far, including where we are now, where we want to be and how you can get involved.
The session will:

highlight our progress towards our current strategic plan 2015-20
explore the challenges and opportunities ahead
set out our thinking to date
ask for your questions.


Directions
Please note: Business School Western is a separate building to the Business School (Maurice Keyworth Building), and is listed on the campus map as building no.18, Western Lecture Theatre (next to the Liberty Building/ School of Law, no.16). Please see map below or visit the campus map to plan your route.
Directions via the Maurice Keyworth Building
From the main reception - go past the reception desk (on your left), through the doors ahead to the left, down the stairs, turn right, go through three sets of doors, go down the corridor diagonally to the right, through the doors, turn left, go straight ahead and out of the building. Go across the car park to the left, into the building. The lecture theatre is through the doors ahead.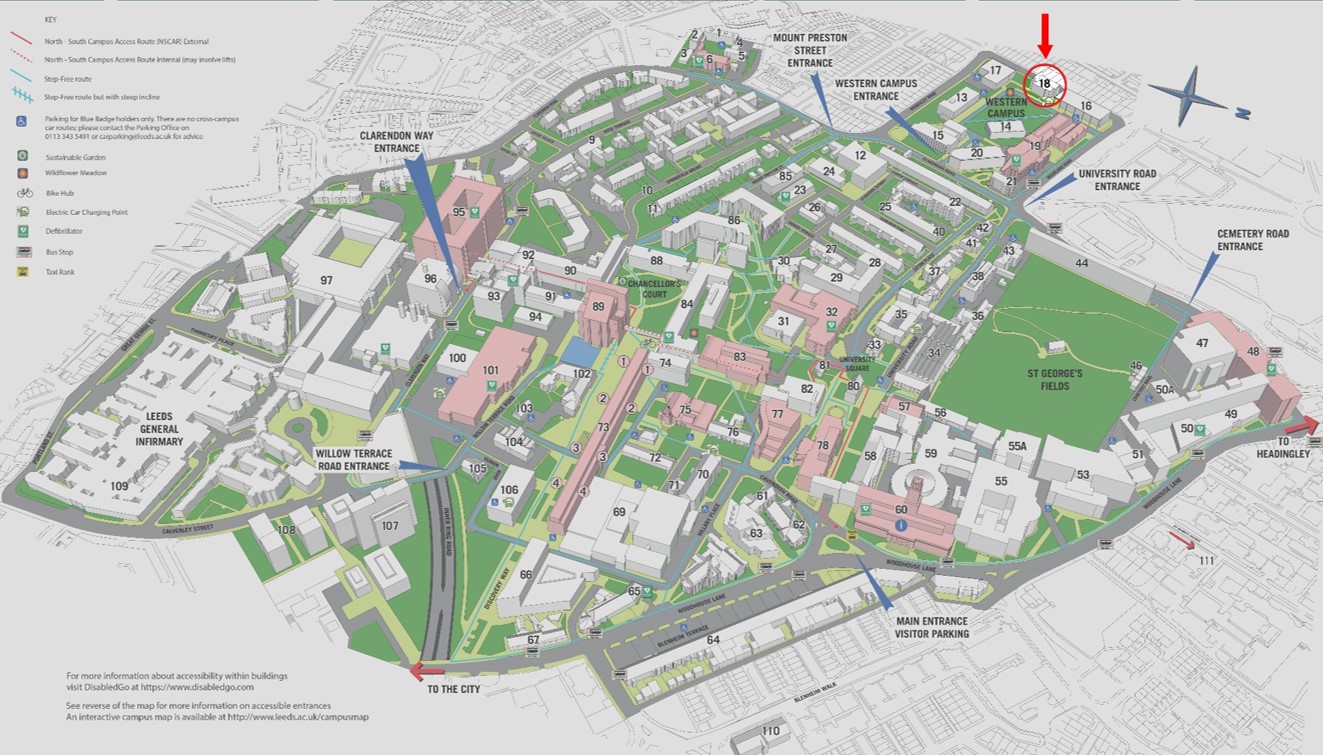 Visit the dedicated room web page for further information and accessibility details.


Questions or queries?
Please email internalcomms@leeds.ac.uk
**This event is for University of Leeds colleagues only**

Date and Time
Location
Business School Western LT (G.01)
Univeristy of Leeds
United Kingdom