What now for the class struggle? Reflections on austerity, racism & Brexit
Description
Birkbeck BSc Social Sciences Annual Lecture 2019
'What now for the class struggle? Reflections on austerity, racism & Brexit'
With speaker Dr Faiza Shaheen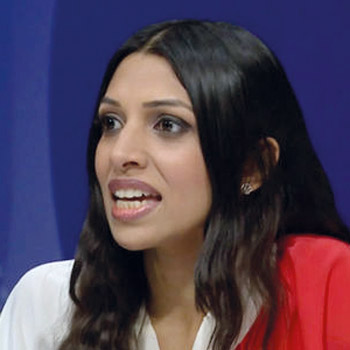 Recent debates in UK politics have seen the term 'working class' being invoked in a variety of contexts, particularly in relation to support for Brexit, hostility to migration, and racist attitudes. More generally, it is increasingly being used to refer exclusively to white people. In this lecture, Faiza Shaheen argues that we must question these assumptions, recognizing that BAME communities are an integral part of the British working class and that racism not only exists across classes but is ingrained in structures which benefit those with power. She explores how a politics of class struggle, resistance to austerity and genuine anti-racist solidarity can be strengthened.
Dr Faiza Shaheen is Director of the Centre for Labour and Social Studies (CLASS). Prior to this, she was Head of Inequality and Sustainable Development at Save the Children UK, where she led on the development of a new global campaign on inequalities in child outcomes, and Senior Researcher on economic inequality at the New Economics Foundation (NEF).
Dr Shaheen is an economist, writer, activist and commentator. She is the author of a range of publications covering the most salient social and economic debates of our times, including inequality, austerity, immigration, youth unemployment and social mobility. She is a regular contributor to debates on popular news programmes including Newsnight and Channel 4 News, and has worked with Channel 4 and the BBC to develop documentaries on inequality.
Dr Shaheen was born and raised in East London. She has a BA in Philosophy, Politics and Economics from St John's College, Oxford University, and both an MSc in Research Methods & Statistics and a PhD from the University of Manchester. Her PhD charted the changing geography of poverty between 1971 and 2001 in the UK, and modelled the economic, demographic and societal factors driving these trends.
In 2017, she was named the Observer Rising Star for Campaigning, nominated as Asian Woman of the Year and included in the Top 100 Influencers on the Left list. She is currently prospective parliamentary candidate for the Labour Party in Chingford and Woodford Green, where she is a challenger to the incumbent Conservative MP Iain Duncan Smith.
Admission Free. The event will be followed by a drinks and snacks reception.