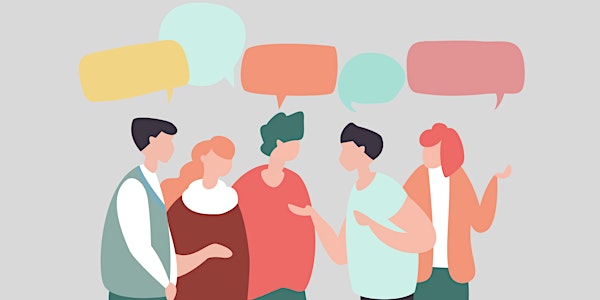 What our language says about us: an introduction to sociolinguistics
Location
VSC London
63-79 Seymour Street
London
W2 2HF
United Kingdom
Sales Have Ended
Ticket sales have ended
Join the BPG division for an interesting talk on sociolinguistics.
About this event
What are RP, MLE and UBE? Why might someone start a sentence in one language y terminarla en otra? Do women really talk more than men? Which is considered the most 'attractive' British accent? And why are the world's languages dying out so quickly? Dr Rebecca Mitchell, affiliated lecturer in the Faculty of Modern and Medieval Languages at the University of Cambridge and teacher at the Perse School, Cambridge, will answer all these questions and many more. Sociolinguistics is the intersection of language and society, covering social identity, perceptions and stereotypes, language planning, and language contact and change. This talk draws on data from languages around the world to introduce the audience to an exciting and diverse area of linguistics.
Dr Rebecca Mitchell read Modern and Medieval Languages at Cambridge, and then worked as an assistant lecturer in phonetics at the University of Vigo, Spain. She received an MA in translation and interpreting from the University of Kent, and subsequently returned to Cambridge where she was awarded a PhD on syntactic variation in the French of Gabon. She is regularly invited to give talks on linguistics in schools and colleges, and at national events. She has reviewed for System and French Studies, and is on the scientific committee for Schools and National Identities in French-speaking Africa (Routledge, forthcoming).
Programme:
10.30am: Tea, coffee and pastries upon arrival
10.45am - 11.45am: Talk
11.45am - 12pm: Q&A session
12pm - 12.30pm: Networking over tea and coffee
This event is hosted by CIOL's BPG Division. For more information please visit CIOL's website.