What Restaurant Owners & Directors Need to Know about HR and Employment Law
Description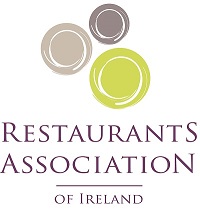 This complimentary event, hosted by the country's leading Employment Law and Health & Safety consultancy Peninsula, in association with the Restaurant Association of Ireland, for local restaurants will give you lots of information, hints and tips on how to get the best from your staff, as well as vital updates on the ever evolving rights of your employees.
Create new contacts over a coffee and get firsthand, practical advice on creating watertight policies and procedures – the type that can mitigate the risk of facing a tribunal. 
You are an expert at running your restaurant - so why not join the experts in HR and health & safety for an important update to prepare your business for changes that will occur in 2016 and advice on:
Part time and seasonal worker rights

Wastage policies - mobile phone usage, smoke breaks, produce

Health & Safety compliance

WRC (formerly NERA) Inspections

Paternity Leave - what will employees be entitled to? 
This event is free of charge for Business Owners / Directors to attend however free places are limited. Book your place now to ensure you get your seats!