What role should higher education institutions play in promoting, enacting and teaching sustainability? A sociological perspective

Thursday, 28 April 2016 from 13:00 to 14:00 (BST)
Event Details
What role should higher education institutions play in promoting, enacting and teaching sustainability? A sociological perspective
 Presented by: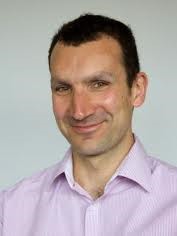 Patrick Baughan
  Senior Lecturer in Educational Dvelopment, City University London
 *Lunch will be provided for those who book, so please let us know if you have any specific dietary requirements. 
Abstract
In this seminar, I will discuss my current research which investigates student and academic staff perspectives about sustainability in higher education in relation to professional identity, and in the context of a single-discipline – sociology. The work is being conducted at a time when sustainability issues are being debated much more in higher education, as demonstrated in increased numbers of institutional initiatives, national policy (for example, HEFCE, 2009) and through growing research interest. Much of this sustainability research focuses on its possible inclusion in teaching and curricula (Moore, 2005; Cotton et al., 2012) and in different disciplinary contexts (Barlett & Chase, 2013; Jones et al., 2010). However, relatively little attention has been given to sustainability in relation to sociology. This is surprising because sustainability and sociology share interests in society and social change, and sociology curricula often address areas such as consumption and the environment. Consequently, this project seeks to capture accounts and experiences of staff and students, based at three (UK) universities. The central research question is: What variations exist in sociology academic staff and students in their accounts about sustainability in pedagogy and curricula? In addition, the project examines these accounts in relation to professional identity (Henkel, 2000), to see whether participants view sustainability to form part of their roles and identities as sociologists. The work adopts a phenomenographic approach as it focuses on variation in the way a particular phenomenon (sustainability) is experienced (Marton, 1981, Entwistle, 1997). I will argue that a sociological perspective offers real value in contributing to current debates about sustainability, and that higher education institutions may play various and diverse roles in promoting, enacting and teaching sustainability. Time will be set aside for questions and discussion.
About the presenter 
Patrick Baughan is Senior Lecturer in Educational Development at the Department of Learning Enhancement and Development (LEaD), City University London. He has a major role in developing and teaching on the University's MA Academic Practice programme, also providing bespoke sessions and advice on a wide range of pedagogic issues to colleagues across the University and in the sector.Patrick is an active higher education researcher and his interests are based around sustainability in higher education, educational integrity and plagiarism prevention, assessment and feedback, and the development of newer ('emerging') researchers.He has a long-standing involvement with the Society for Research into Higher Education (SRHE) and is a Senior Fellow and Academic Associate of the Higher Education Academy (HEA).
 Find out more about the Educational Research Seminars series and book upcoming seminars on the CAPD website.
Please contact the Seminar Series co-ordinator: capd@qmul.ac.uk with any enquires. 
This event is taking place as part of the Centre for Academic and Professional Development's research seminar series.
When & Where

Centre for Academic and Professional Development
Bancroft Building room 3.11
Queen Mary University of London
E1 4NS 327 Mile End Road
United Kingdom


Thursday, 28 April 2016 from 13:00 to 14:00 (BST)
Add to my calendar
Organiser
Educational Development, Queen Mary University of London

Queen Mary University of London is a member of the Russell Group and recognised as one of the world's top 100 universities. We are one of the UK's leading research-focused higher education institutions. With around 17,840 students and 4,000 staff, we are one of the biggest University of London colleges. 
The Centre for Academic and Professional Development provides excellent development opportunities across all areas of the University's work, to staff and research students at QMUL and to other clients.
What role should higher education institutions play in promoting, enacting and teaching sustainability? A sociological perspective