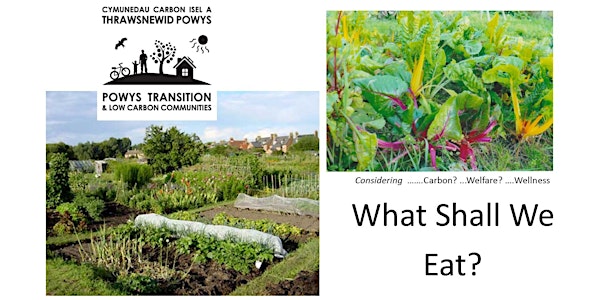 What Shall We Eat? (considering carbon, welfare and wellness.)
Location
Metropole Hotel
Temple Street
Llandrindod Wells
LD1 5DY
United Kingdom
Description
Powys Transition Towns and Low Carbon Communities network (PTLCC) invite you to their 2016 conference, on the subject of food, in all its glory. How can we ensure that our diet nourishes us, our communities, our land, our fellow creatures and our planet?
Our keynote speaker is Patrick Holden CBE of the Sustainable Food Trust, and past Director of The Soil Association (1995-2010)
We also welcome
Mark Williams,(FUW Montgomeryshire Chairman and columnist);
Emma Maxwell (Cultivatel Cwm Harry Land Trust – community gardening);
Pamela Mason (Nutrition author and researcher),
Annie Levy and Jane Powell (Food values and social change) ;
Helen Porter, (Animal welfare),
Ed Rivell (Swansea Biochar) – and other participants, tba.
The conference will aim to consider the broadest possible view of Food. There are very few things more fundamental to our wellbeing than food. And the way that we grow and relate to our food affects other well being needs - it impacts on the quality of our environment and our relationship with it, on our communities and families, and on our livelihoods.
Celebrating the power of the earth to nourish and delight us, we'll look at many important matters relating to food production, distribution and consumption.
This will be an exciting day of speakers, workshops, networking opportunities and much more. Come along and join the discussion!There will be a full day of talks, workshops, displays, networking and a panel discussion to conclude.
The ticket price includes lunch and refreshments.
Book early to avoid disappointment, and for an enjoyable and thought provoking day.