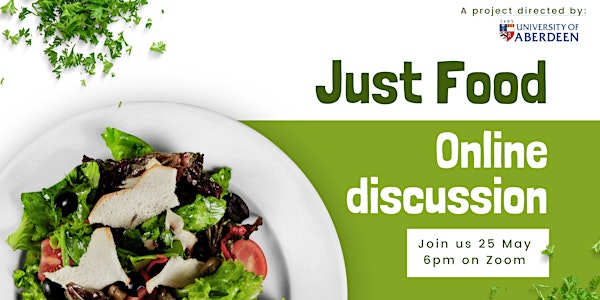 What support do we need to achieve a fair and sustainable food system?
As businesses or individuals, what support do we need to transition to a fair food system?
About this event
This is the third open discussion to hear thoughts and opinions from all consumers and those working in the UK food industry. All are welcome and we would love to hear from all citizens regardless of their direct involvement in the food sector.
This discussion group is one of a group of mutual exchange discussions directed by the University of Aberdeen. This action research project, funded by the British Academy, will establish a mutual exchange network that will examine and compare conceptions of, approaches to, and strategies for, achieving the just transition of food systems in four contexts (Brazil, Zambia, Sierra Leone, and the UK).
Previous discussions highlighted the disconnect between consumers and the source of food in the UK. We asked people to describe the current food system, there was a clear sense that it is broken being unsustainable, unethical, wasteful and not fit for purpose. Our discussions revealed a lot of anger and frustration among those participating at the extent to which the food system is failing.
The notion of fairness ran through our discussions, both from a producer and consumer perspective. The ideas generated imagined a system that exists beyond one that is profit-driven, where food is not viewed as merely another commodity, but is acknowledged as fundamentally much more important and complex.
So, this final discussion will explore our own ideas around what support do we need to transition to a better system?
You can listen to Dr Lidia Cabral talking about previous discussions and comparing food systems between Brazil and UK here: https://www.abdn.ac.uk/socsci/research/just-food-922.php