Description
As this year's World Mental Health Day theme is 'young people and mental health in a changing world' Poppy Jaman and team 'What the Trek' are aiming to raise £25,000 to encourage young people with mental health issues to go on life-changing adventures accompanied by people trained to appropriately support them. Money raised by this challenge will train expedition leaders to qualify as Mental Health First Aiders.
The fundraiser will kick-off with a performance by the Deloitte choir and then headlining the night is John Binns and his rock covers band IF, who will entertain the audience with hits from over the decades.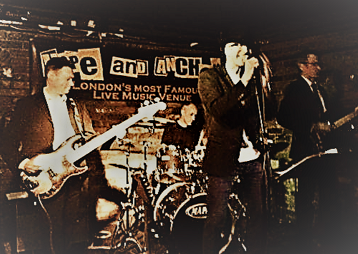 WHAT THE TREK FUNDRAISER – A NIGHT OF MUSIC SUPPORTING MENTAL HEALTH
Tuesday 27 November, 7.00pm – 10.00pm (doors open 6.30pm)
Hope and Anchor
207 Upper Street, Islington, London N1 1RL

Support: The Deloitte Choir & guests.
Headline: IF – with dancing and an opportunity to sing-along! Listen to them here.
Proceeds to Mind & Trek. Tickets will be priced at £10 each and there will be additional opportunities to donate on the night.
If you are unable to participate but would still like to donate to What the Trek, you can donate online here.