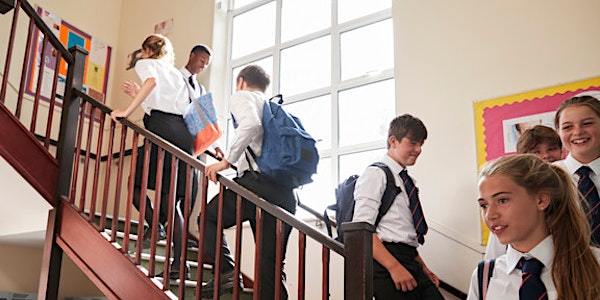 What to Expect During Standard OFSTED Inspections of Independent Schools
Location
Al-Mahdi Institute
60 Weoley Park Road
Selly Oak
B29 6RB
United Kingdom
Refund policy
Contact the organiser to request a refund.
Eventbrite's fee is nonrefundable.
Gain the clarity and confidence to take on inspections successfully with this actionable workshop.
About this event
Who is this workshop for?
Headteachers, School Principals, Teachers, Governors, Trustees and Senior Managers of independent schools that are inspected by Ofsted
Background
As you know, a new Ofsted Framework was introduced in September 2019 (last updated in July 2021). A few months later, in March 2020, standard inspections were suspended due to COVID-19 consequently a small proportion of schools have been inspected under this framework. Also due to COVID-19, the inspection handbook was updated in April 2021- to cover how inspectors will reflect the COVID-19 context and the disruption it has caused when they make judgements during inspection. It was then updated again in June 2021 for use from September 2021.
Now that standard inspections have begun again are you ready for your inspection? Do you know what to expect? Do you have the tools you need to self-audit effectively? Would you like to set a foundation for continuous school improvement all year long?
Live without panic or stress. Understand what to expect under the latest Ofsted Education Inspection Framework. Join us for a training workshop this summer!
What will be covered?
• An overview of how Ofsted's 2019 Education Inspection Framework (last updated in July 2021) differs from the previous framework
• A detailed look at what to expect during inspection including the recent changes made to the framework and the inspection handbook
• Insight from published inspection reports and Headteachers including how schools are faring under the new framework before COVID-19 and since inspections resumed
• Answers to 20 questions about inspections*
• Free guidance documents about how to meet the standards consistently and how to drive continuous school improvement
• A self-evaluation package based to help you self-audit
Programme
09:30 - 10:00 Registration, tea and coffee
10:00 - 11:30 First session
11:30 - 11:45 Break
11:45 - 13:00 Second session, questions
13:00 - 14:00 Lunch and networking
Refreshments: We will be serving delicious food during the lunch break.
Please let us know if you have any special dietary needs as soon as possible after booking your place.
Directions & Parking
Our address is Al- Mahdi Institute, 60 Weoley Park Road, Selly Oak, B29 6RB.
The best way to get here is by car, on the M6 to Birmingham, then you follow the A38 all the way to Weoley Park Road. We are located right at the corner of Weoley Park Road and Shenley Fields Road - the entrance is on Shenley Fields Road. There is parking available onsite but it is limited. Street parking is available on Weoley Park Road and Shenley Field Road as well.
For those who travel by train, the closest station is Selly Oak Station, which is a mile away from the venue. However, it may be more convenient to get off the train at New Street Station and catch the x21 bus (towards Bartley Green) in front of the Bullring (Stop NS3, St Martin's Queensway). That bus stops right outside the venue on Weoley Park Road (Springdale Gardens stop).
How to contact the organiser
If you have any questions or would like to tell us about specific dietary requirements please contact Ellen at Marell Consulting Limited.
email: enquiries@marellconsulting.co.uk
telephone: 0121 452 5116
mobile: 07582433452
Transferring your booking
Delegates can transfer their bookings by contacting the organiser via email by midnight on the 29th of September 2021.
Cancellation and refunds
Delegates who inform the organiser, via email, that they can no longer attend will receive a full refund if contact is made by midnight on the 29th of September 2021.
*The 20 questions
1. What are standard Inspections?
2. When will you be inspected?
3. How soon after a term starts can you be inspected?
4. Will you get any notice?
5. What time will inspection start?
6. How long will inspection last?
7. What information should be available before the inspector arrives?
8. What information will I be expected to provide when inspection has started?
9. What will inspectors do during inspection?
10. What will inspectors NOT do during inspection?
11. How will curriculum intent be inspected?
12. How will curriculum implementation be inspected?
13. How will curriculum impact be inspected?
14. How will character education be inspected?
15. What are deep dives?
16. What if the inspector is totally not getting what we are about?
17. What is there is something I don't like about the way the inspection is being carried out?
18. How will we be graded?
19. When will we get our inspection report?
20. How can we get the "good" and "outstanding" labels to add to our school website, school gate/building should we achieve these grades?
Our COVID – 19 Safety Procedures
✅ The Facilitator has had 2 Astra Zeneca vaccinations and has an NHS COVID Pass
✅ The Facilitator takes 2 lateral flow tests every week, will take one the day before the event and will present an NHS confirmation email
✅ The staff member providing support during the event takes 2 lateral flow tests every week, will take one on the day before the event and will present an NHS confirmation email
✅ There is no need for delegates to print tickets – registration will be done electronically by presenting tickets on mobile phones
✅ We will provide plenty of single use masks
✅ Each delegate will be provided with their own hand sanitiser for the day
✅ Tables and chairs will be arranged to maintain "social distancing"
✅ The resources that delegates will use during the event will be emailed to them on the day before the event so they can print them out should they wish to do so, alternatively they can use the electronic versions on the devices they bring on the day. We will also have copies of these resources on the day.
✅ Delegates will be asked to provide feedback electronically
✅ Windows will be kept open throughout the event
✅ Caterers will have followed the required safety procedures when preparing the food and will continue to do so when they bring in the food and lay it out