Description
How is your business approaching its People Strategy for the future?
The future workforce is a highly topical issue and we are delighted that Matthew Taylor CBE is joining us to discuss The Taylor Report and that Emily Cox MBE, Group Head of Colleague Relations at Lloyds Banking Group, will speak about her experience of promoting diversity in the financial services sector.
We are also delighted to confirm that specialists from a diverse range of businesses have agreed to join our panel discussions, including: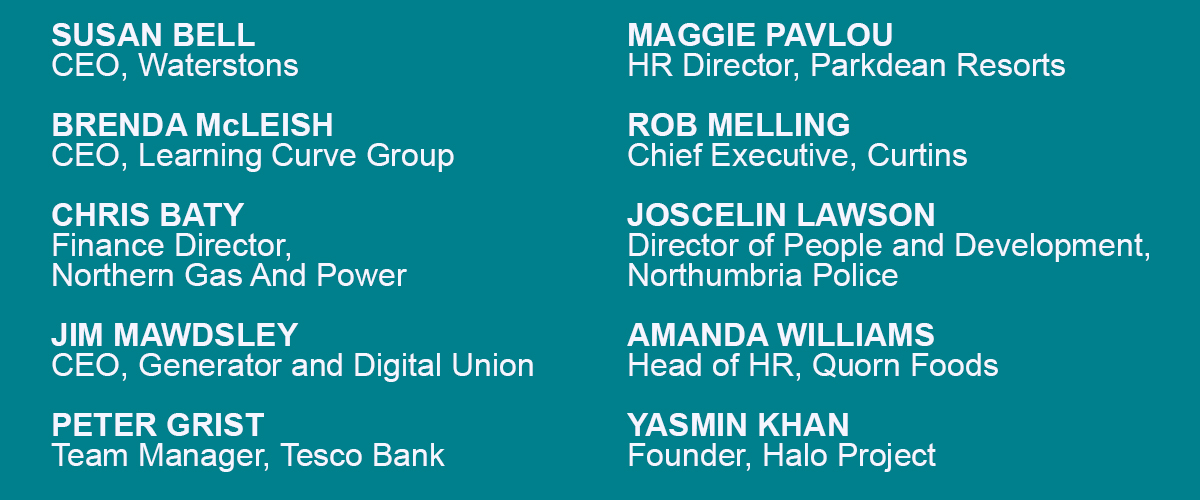 Places are limited, therefore, we encourage you to book your place as soon as possible and join us for what promises to be a very informative and thought-provoking day.
KEYNOTE SPEAKERS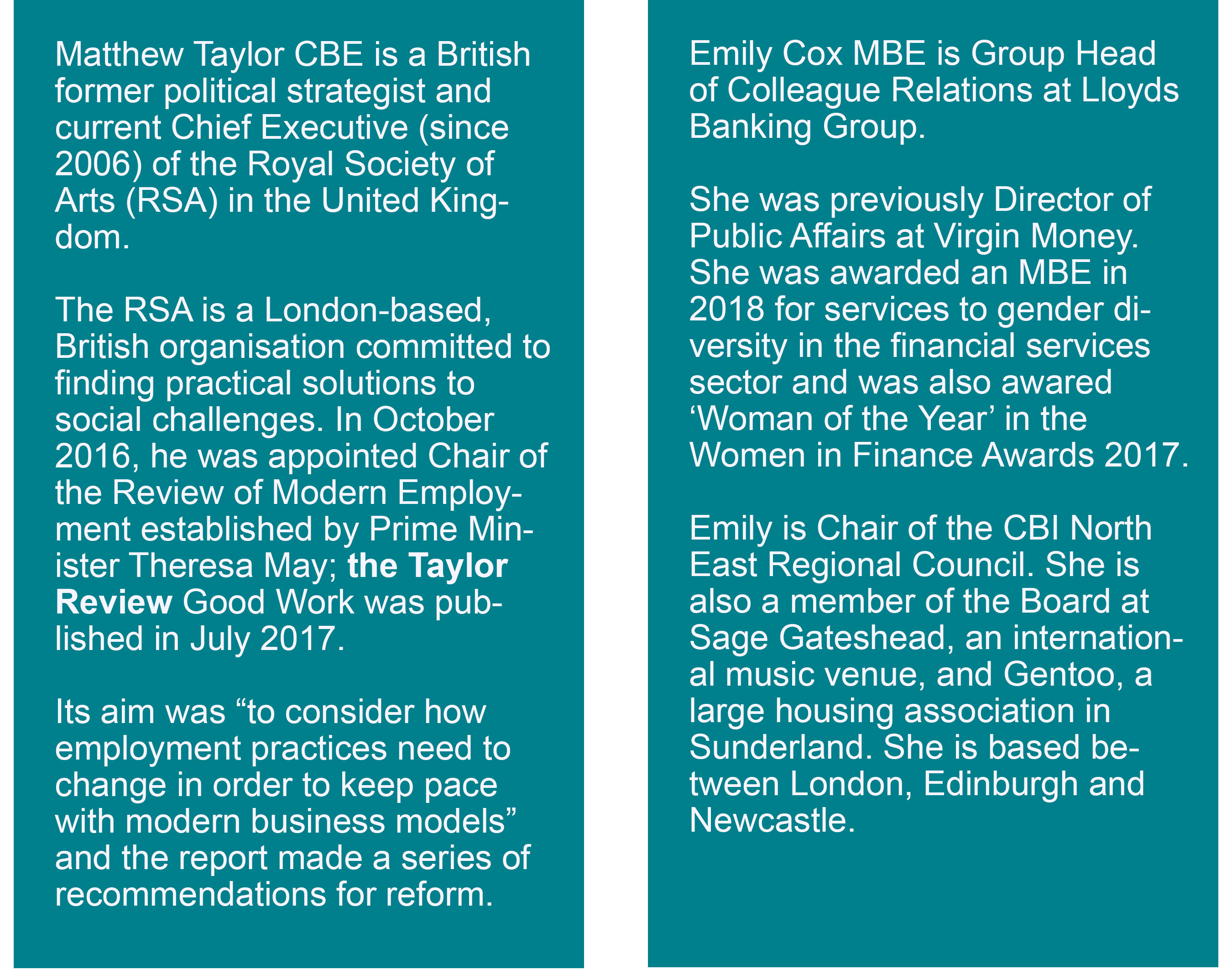 With rapid advances in technology and AI, changing social attitudes, agile working becoming more prevalent, concerns over skills shortages, heightened awareness of and a willingness to meaningfully address diversity and inclusion - as well as a widening generational divide, the world of work is changing at a pace like never before.
We are hosting a number of breakout sessions facilitated by experts from a variety of businesses.
BREAKOUT SESSIONS
Employer Branding Strategy - This session will explore the importance of building your internal brand and culture to align with the external brand. It will explore how HR and Marketing teams working together add value to a business as their combined skills improve communication, team working and can help attract and retain talent.
Deconstructing Privilege and Power in the Workplace - Illuminating the complexity of privilege and power in the workplace.

Inclusive Recruitment and Retention - This workshop is about how businesses can support people with a learning disability or autism to overcome the significant barriers to entering the workforce.
For more information about the breakout sessions please click here.
After booking your place we'll be in touch to confirm which session you would like to attend.


Registration and refreshments will be from 8:30am for a 9:00am start. The conference will end at 4:00pm followed by a drinks reception and networking.
For more information about our panellists and guests speakers please visit the event webpage by clicking here.
Please note this event is for clients, contacts and business partners of Square One Law and therefore we cannot accept bookings from other law firms.