Event Information
Location
CosmoCaixa Barcelona
26 Carrer d'Isaac Newton
08022 Barcelona
Spain
Join the EEF and EduCaixa to discuss 'what works' to address education inequity at a two day conference in Barcelona this May.
About this event
Children and young people's learning has been, and continues to be, severely impacted as a result of Covid-related disruption and world conflict. As we work towards educational recovery, it is more important than ever that school leaders, teachers and policy makers across the globe are equipped with the evidence around what works in improving and accelerating pupil outcomes. This is particularly crucial for disadvantaged pupils, who have the greatest need for high-quality teaching and have been disproportionately affected by recent events.
This May, the Education Endowment Foundation (EEF) and EduCaixa will be hosting a two-day conference in Barcelona for international organisations committed to closing the poverty related achievement gap and ending educational inequality through the use of evidence:
Day one: How evidence is leveraged and embedded in practice and policy partnerships.
Day two: Programmes and approaches of promise which have been effectively used and scaled in multiple contexts.
Over both days there will be a series of workshops which will address practical challenges and approaches to evidence generation and use.
The conference will open at 8:30 on Thursday 26th May and closes at 15:30 on Friday 27th May. On Thursday 26th May we will be hosting a drinks reception in the evening from 19:00. Please indicate during registration if you would like to attend this evening session.
The agenda for the conference is provided below. The full conference agenda will be shared in the lead up to the conference.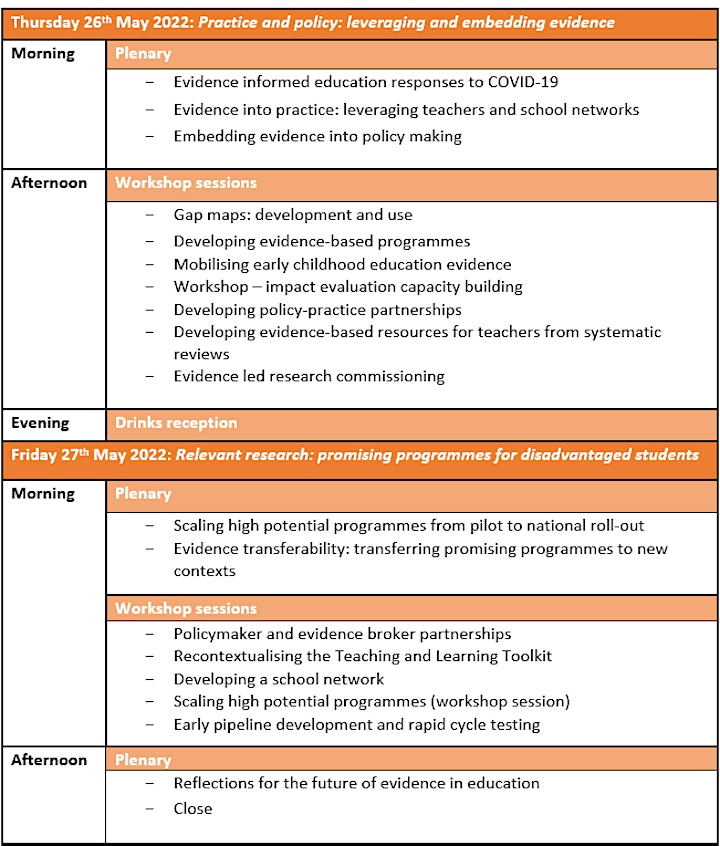 Date and time
Location
CosmoCaixa Barcelona
26 Carrer d'Isaac Newton
08022 Barcelona
Spain