Description
What would a zero carbon city look like?
Date: Friday 1 March 2019
Time: 18.00 - 20.15
Venue: Henderson Lecture Theatre, XFi Building, University of Exeter, EX4 4ST
Event information
Join Natalie Bennett, former leader of the Green Party, at this public talk chaired by Professor Patrick Devine-Wright. The event is hosted by the University of Exeter Global Systems Institute and Transition Exeter.
This event will include a question and answer opportunity.
Abstract and biography
Natalie Bennett was the leader of the Green Party from 2012-16 and continues to campaign fulltime from her home in Sheffield for the party, focusing particularly on stopping Brexit and fracking, and winning a universal basic income and a fair voting system.
She spent two weeks at the climate talks in Katowice in December, and focuses on the positive possibilities of how a rapid transformation of our society to live within the physical limits of this one fragile planet can greatly improve individual lives and communities.
Zero carbon cities
A zero-carbon city by its nature is a city that is good to live in. A warm comfortable home for all means the slashing of our disgraceful excess winter deaths, and childhood asthma.
Reliable, affordable, convenient public transport will help cut the human and financial costs of obesity and diabetes, while reducing congestion on the roads for those who really need to drive.
A largely locally sourced, plant-based diet will not only be good for health, but also provide opportunities for huge numbers of new small independent businesses, as growers, distributors and retailers, and good job opportunities.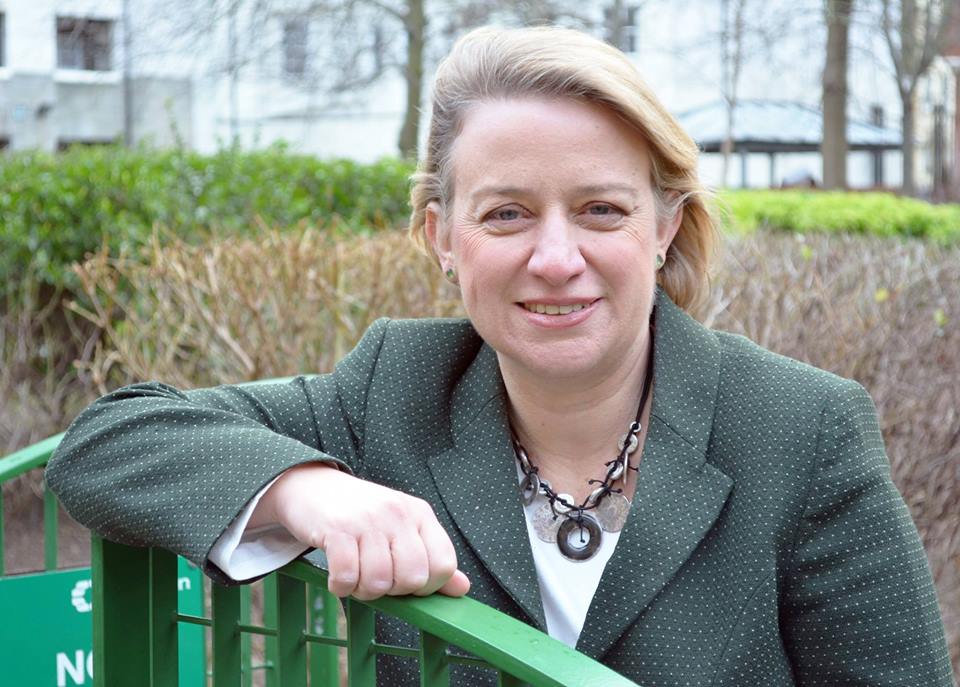 Venue
Henderson Lecture Theatre, XFi Building, Streatham Campus, EX4 4STStocker Road, Exeter, EX4 4SZ. Building number 30 on the Streatham Campus map.
For maps and directions, please visit this page.
Registration
To register for the event please click the 'register' link at the top of this page.
If you have any enquiries regarding the event, please email research-events@exeter.ac.uk
Please note filming, recording and photography may take place at this event.
Data Protection and Privacy
To aid organisation of this event, attendee information may be shared with relevant staff in the University e.g. a list of attendees could be provided to the University host, guest speaker.

We will store your information securely, so that we can communicate to you about the event (e.g. cancellation of event, changes to the itinerary, a satisfaction survey).

We delete our access to personal information on Eventbrite after 6 years.

More information on the University's privacy policies can be found here.

For more information on Eventbrite's own privacy policy, please visit this page.