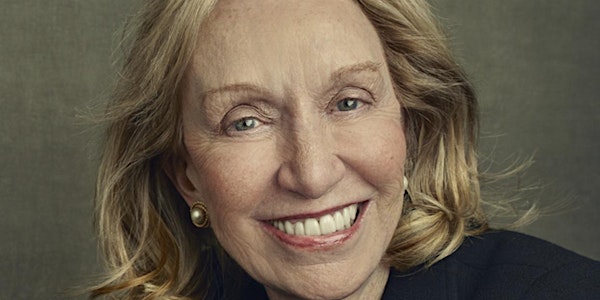 What you can learn from presidents: A leadership masterclass with Doris Kea...
Event Information
Location
St Pancras Room
Kings Place
90 York Way
London
N1 9AG
United Kingdom
Description
Learn what makes a great leader in this evening class with America's Historian-in-Chief, one of Obama's trusted confidantes.
What makes a great leader? Are leaders born or made? Where does ambition come from? Do the times make the leader or does the leader shape the times? Rarely does the opportunity arise to learn about the making of a political leader from the inside - until now.
In this evening class, Pulitzer Prize-winning American biographer and historian Doris Kearns Goodwin will bring to life some of America's most successful presidents to provide lessons from the past as insight for today's leaders and people in their everyday lives. She will take you through their unique journeys and show how they navigated and grew through adversity to become strong leaders — setting forth a template of shared purpose, collaboration, compromise, and civility.
Using information from her personal knowledge of Barack Obama, Lyndon B. Johnson and the Clintons, as well as her lifetime of study on Abraham Lincoln and the Roosevelts, Doris offers an unmissable opportunity to learn about leadership from within the Oval Office. You will leave with an acute knowledge of the manner in which these leaders led and how to put their techniques into play in your own personal and professional life.
She will take you through the makings of the great presidents of American history, including their shortfalls and bumps in the road. You will leave with an acute knowledge of what you take away from political leaders and how to put their tactics into play in your own personal and professional life.
Course content
The importance of surrounding yourself with people who have different points of view

Keeping your word to others, and how it's a reflection of your intentions and integrity

How to connect with people to persuade, inspire and mobilise them to action

How strength is gained from recovering and rebounding from tough times

What can be gained by humility - the ability to acknowledge limitations, mistakes, imperfections, and laugh at yourself

Why the ability to replenish physical and mental energy is imperative

Strategies to manage negative impulses

How and why you should find time and space in which to think

Setting a standard of mutual respect and dignity

How a doubleness of ambition for one's self and the greater good can enlarge the lives and opportunities of others
Tutor profile
Doris Kearns Goodwin is and American biographer, historian and political commentator. She the author of the runaway bestseller Team of Rivals: The Political Genius of Abraham Lincoln. She won the Pulitzer Prize in history for No Ordinary Time: Franklin and Eleanor Roosevelt: The Home Front in World War II and is also the author of the bestsellers Wait Till Next Year, The Fitzgeralds and the Kennedys, and Lyndon Johnson and the American Dream.

All Guardian Masterclasses are fully accessible - but please contact us if you have any queries or concerns.
Full course and returns information on the Masterclasses website
Date and time
Location
St Pancras Room
Kings Place
90 York Way
London
N1 9AG
United Kingdom