What's hot (and what's not!) in the Sustainability jobs market

Thursday, 9 June 2016 from 18:30 to 20:00 (BST)
Event Details

Are you unclear what careers are available in the sustainability sector? 

Do you need current insight and advice from a specialist career coach, and current recruitment information on the sustainability jobs market? 

Do you want to change career into Sustainability but you're not sure what the 'hot' buttons are for hiring managers? 

Join us for this 1.5 hour intensive webinar where we will unpack the myths and hiring trends in this evolving sector, providing you with tangible tools to help you target and focus your strategy for results.

We will cover:
 

Key trends in hiring



 

Myths about recruitment in this sector



 

Mapping your dream job to real roles 


Tools you walk away with: 
Dream Job Targeting criteria map



A blueprint for working with recruiters in the sustainability sector




GUEST PRESENTER - SUSTAINABILITY CAREERS EXPERT SHANNON HOUDE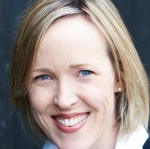 Our guest speaker is Shannon Houde, MBA, founder of Walk of Life Consulting Limited, an international career advisory business focused solely on the sustainability, social impact, international development and Corporate Responsibility (CR) fields.
For more than 15 years she has mentored and trained 700+ professionals and Masters graduates to maximise their personal brands to advance their impact careers.  
She launched and currently runs the career coaching service for leading sustainability recruitment company, Acre Resources and is partnered with Weinreb Group in the US.
Shannon chose sustainability career coaching to combine her diverse experience as a hiring manager, a business coach and a CR consultant for Deloitte, Barclays, Macromedia and WWF, after having started her career 20 years ago in corporate recruiting.  
Shannon blogs as a sustainability career columnist for Greenbiz, Triple Pundit, 2Degrees Network, and CSRWire and has been quoted in Ethical Corporation, the Independent and The Guardian.  
Shannon holds an MBA in International Management, with a focus on CR, from Thunderbird in Arizona as well as a BS in Sociology from the University of Colorado.  She has served in leadership roles for Net Impact since 2003 and is currently an Advisor to the CEO and the London Professional chapter.  You can listen to our recent interview with Shannon at http://thecareerfarm.com/mde14/  
Here some of Shannon's clients describe working with her in their own words...


WHAT YOU GET FROM THE WEBINAR

  
The opportunity to ask questions directly to Shannon during the Q&A session on the live webinar


A video recording to access after the event, allowing you to revisit all the key points


An Audio podcast of the webinar so that you can listend again on the move (for iPhone/Android/MP3 player) 
---
Feedback from our 2015 Sustainability webinar:

A very insightful  and open presentation, where the presenter was happy to share her specialist knowledge.


Your recent Career Farm Webinar really inspired me to take the steps to transition into the sustainability sector. I wanted to make contact and thank you.


Really helped me understand what was going on in the sustainability jobs sector.


---
Money Back Guarantee

Your time (and money) is precious. We respect that. If for any reason the webinar does not meet your expectations please let us know within 5 days and we will arrange a full refund of your ticket price. No hassle, no risk.
Organiser
Career Farm has partnered with Walk of Life Consulting to deliver this specialist series of webinars on Careers in Sustainability. 
Walk of Life Consulting Limited (www.walkoflifeconsulting.com) an international career advisory business focused solely on the sustainability, social impact, international development and Corporate Responsibility (CR) fields.
Career Farm (www.thecareerfarm.com) is a leading provider of career coaching and workshops to students at Business Schools across the UK and Europe.