What's Next For EVP, Employer Branding And Recruitment Marketing?: Bristol
Description
This year EVP and Employer Brand became the key focus for employers of all levels across every industry. The right EVP and employer brand can not only help make your business money but also ensure a legacy of improvement for the future.

At our upcoming event on EVP in Bristol, we will look at what challenges and opportunities employers will face as they build or scale their brand and value proposition.

Your EVP is the statement of intent of what you stand for as an employer and how you wish to be known by the audiences that matter to you. With the right EVP and employer brand, you will save money and make money for the business - and, crucially, ensure a legacy of improvement for the future. But how do you make it distinct? Compelling ? And above all real? How do you make it work hard for you every day -in your employee engagement internally, in your attraction and in your candidate experience? and how do you prove ROI? In the round table session, John Tarrant, Managing Partner at DNA, will share some best practice examples from a range of clients across a number of sectors. His aim is to help you clarify your thinking and to give you some practical tools that you can apply in your business immediately.

Halfords is a serious player in the people business. They are in the Sunday Times Top 30 Best Big Companies to Work For and have 13,000 people across their retail stores, Autocentres, Support Office and logistics hub. Their growth ambition is impressive and this will be realised in no small part through the customer experience delivered by committed, expert colleagues - day in, day out - in every location.

Andy McBride, Head of Resourcing and People Shared Services at Halfords, will share why and how the Halfords EVP and employer brand was developed and how Halfords are using it as a springboard to better practice across the business - from reducing cost and time to hire, to career pathing, attraction - particularly in terms of Diversity - and more.

The agenda for the day
08:30 - Arrival
09:00 - Welcome & Introduction
09:15 - Facilitated Meetings*
12:00 - Sit Down Lunch
13:00 - John Tarrant w/ Q&A
13:45 - Roundtable Discussion 1*
14:15 - Andy McBride w/ Q&A
14:45 - Roundtable Discussion 2
15:15 - Summary & Takeaways
16:00 - Open Networking w/ Drinks
* Facilitated Meetings - Individual short introductions w/ some of the UK's leading technology and service companies.
* Roundtable Discussion - An open forum for in-house recruitment, resourcing & talent acquisition specialist. This is an opportunity for delegates to speak openly with each other in a relaxed environment.
---


Guest Speakers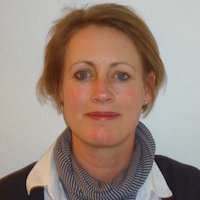 Andy McBride - Head of Resourcing and People Shared Services @ Halfords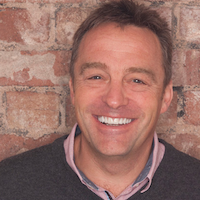 John Tarrant - Managing Partner @ DNA
---
Who should attend?
Please note delegate places are exclusively for in-house recruitment and HR professionals. If you are a solution partner please contact us here.