Description
Sharp Consultancy, LCASS, WYYSCA and the ICAEW would be delighted if you could join us at Manahatta on the 13th of October for an evening of Q+A with some of Yorkshire's most successful qualified accountants.
Industry Expert Lee Sweeney will lead our two guest speakers in an exploration of their interesting careers to date and attempt to answer the question 'what is the fastest way to a six-figure salary?'. Deciding whether to set your sights on FD or Partnership track is one of the hardest decisions of any chartered career and this event is perfect for those considering their options after qualification and deciding between a career in industry or professional practice.
Attendees will have the opportunity to ask questions and network with our speakers over a hot-buffet and (of course) a free bar!


Industry Speaker: Roland Barzegar – Group FD at Piksel
Roland started life as a Chartered Accountant with PWC climbing the professional ladder through a variety of advisory positions eventually making the move over to industry in 2012. Since then he has worked with some of Yorkshire's most successful businesses PlusNet, CAP and Piksel all before the age of 35!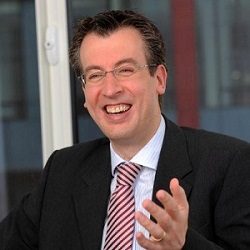 Practice Speaker: Scott Bayne - Audit Partner, Deloitte
Scott started his career with a small independent firm and has worked his way up the corporate ladder in several roles across the Northern Powerhouse (Liverpool, Manchester and Leeds). He's now an Audit Partner with Deloitte Leeds where his manufacturing industry focus and his advisory experience of capital markets transactions provides strength and depth to a market-leading team.