Description
Join us on 21 May for our workshop 'What's up with WhatsApp' with Loch Employment Law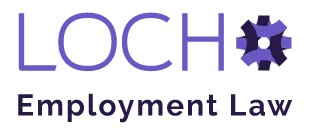 What's up with WhatsApp?
Modern technology is changing the way we communicate, bringing with it new challenges and opportunities for HR Managers and business owners to think about. Join us as we take a look at how modern social media channels like WhatsApp and LinkedIn are impacting the workplace, and what you should be doing to protect your business.
We'll take a look at some of the risks you need to be aware of and what you can do to avoid them including;
the issues around ownership of accounts and data
the risks and liability associated with bullying, harassment and discrimination

the potential for breach of contracts and confidentiality

This workshop will be run by Alex Kiernan, a Partner at Loch Engagement Law. Alex is an expert employment lawyer and advises on a wide range of employment issues and represents clients at Employment Tribunals.
Join us as we look at the steps you can take to protect your business in the modern social media world.
The workshop gives you the chance to share your experiences of social media in the workplace and ask questions of our expert speaker and each other.
The workshop will be held at MyHotel on Jubilee Street, Brighton on Tuesday 21 May - please join us from 9.00am for light refreshments and we will begin the Workshop at 9.15am.