Description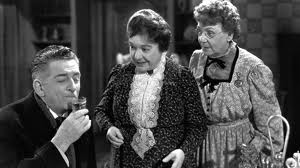 Book a convivial evening to die for by joining us for Pimms, strawberries and poisonous quizzes.
Make murder your business in the company of crime authors: M. J. Arlidge, Stephen Booth, Rory Clements, Matthew Frank, John Harvey, Alison Joseph, Jim Kelly, Mandy Morton, Peter Murphy, Christine Poulson, Kate Rhodes, Mike Ripley, Imogen
Robertson, Nicola Upson, Jake Woodhouse and others.

Crime Quiz, Crime authors, Crime crackers, Crime Time!
Organiser of What's Your Poison? Summer Crime Party
Heffers has been selling books in Cambridge since 1876 and is part of the fabric of the historic city centre. We pride ourselves on being a proper bookshop, packed with a vast range of titles from all kinds of subjects to explore, and with knowledgeable and friendly booksellers who are ready to offer advice and recommendations. Our literary event schedule is a busy one, with at least one event taking place most weeks throughout the year, and we are also the bookseller of choice for the Cambridge Literary Festival. Heffers also stocks an impressive range of non-book items including a fantastic selection of board games and we even run a regular games night called Board Games in the Bookshop.
For more information or to sign up for our newsletter please email heffers@heffers.co.uk.