Description
Thursday July 6th sees the return of What's Your Poison? - Heffers' summer crime and detective fiction party. Join us for an evening of author readings, cocktails and brilliant books!
Authors taking part include Clare Carson, Susan Grossey, Guy Fraser-Sampson, Christina James, Erin Kelly, Christina Koning, Abir Mukherjee, Peter Murphy, Barbara Nadel, Louise Penny, Lesley Thomson and Felicia Yap.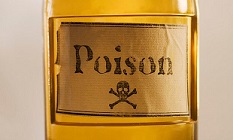 Tickets for the event are £6 in advance and can be purchased through this page, by calling 01223 463200 or in person at Heffers bookshop. Please note that tickets are transferable but not refundable. Cocktails and a soft drink alternative will be served; one per ticket.
We look forward to seeing you!