We are delighted to be offering these online intention-setting workshops, based on the work of The Creative Flow Dojo™
About this Event
We are delighted to be offering online intention setting workshops based on the work of "The Creative Flow Dojo", and facilitated by Seth Newman, these workshops will be a space to deepen into your Creative Flow State to access positive intentions for the New Year.
When is it? Tuesdays, 7pm-9pm + NYE workshop Thursday, 31 Dec 2021
Where is it? ONLINE via Zoom
Cost?
What's your Vision? 7-9 pm: £20
What's your Vision + 1-week of Creative Flow Meditations 8-8:30 am: £30
What's your Vision + 1-week of Creative Flow + 1 x 90-minute Creative Coaching with Seth: £50

THE WORKSHOP - WHAT'S YOUR VISION FOR 2021?
Are you hitting creative blocks? Do you struggle with flexing your creative muscles? Do you want to make your goals for 2021 a reality?
Our aim at the Creative Flow Dojo™ is to help you develop daily habits to make your dreams come true! Whether it is writing that book, meeting "the one", creating a rewarding career, having the courage to ask for that promotion, achieving daily healthy habits, or just feeling good and being more connected to your body and your life-vision, we would love to support you.
Welcome to the Creative Flow Dojo™
• Creative Flow - The optimal body-mind state of consciousness where we feel and perform at our best.
• Dojo - A dōjō is a space for immersive learning and practice. This term is traditionally used within the field of martial arts.
Many of us know what it's like to be in an optimal state of "creative flow" and when we are deeply connected to the best of who we are. But do we have to just wait for inspiration to strike, or is there a way that we can hack 'the zone'?
Join us for these Sunday evening workshops with founder Seth Newman to dive deep into techniques, guided meditations, and processes that will deepen your experience of the "creative flow state", to set intentions and develop your vision for 2021.

The Creative Flow Dojo™ - Experience yourself in a state of 'Creative Flow'
In the Creative Flow Dojo™, we use a combination of tools to achieve a "creative flow state", for health & wellbeing, creativity and optimal performance.

Getting into "The Zone"
To be generative, we must first create the optimal conditions to get into the "creative flow state". Throughout our classes, you will learn how to get there, and with practice, stay there.
This is what the Creative Flow Dojo™ is about, helping our members get into an optimal state for creativity, performance, health and wellbeing.
• At the Creative Flow Dojo™, we specialise in teaching our members how to develop a "creative flow state" in which they can creatively engage with whatever they're faced with. It could be a criticism, it could be a challenge, it could be a particular problem, or it could be a creative performance!
• At the Creative Flow Dojo™, we are deeply interested in how to develop and maintain a peak performance state, what we are calling a "creative flow state". Athletes might call it "the zone", or martial artists might use the term "chi flow", but whatever you call it, it is a state in which to be able to deal skillfully and creatively, with whatever it is that you are engaged with.
Warmly, Seth Newman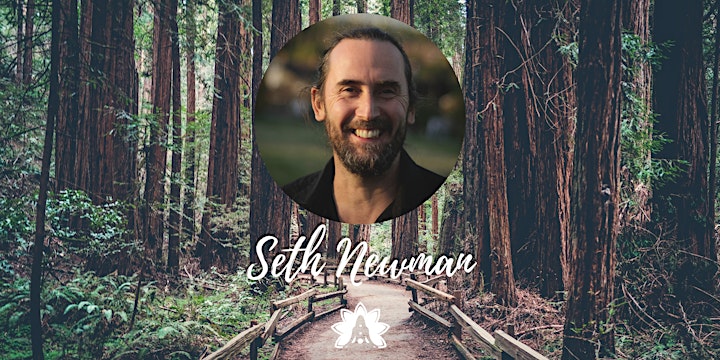 About Seth:
As a coach, Seth is dedicated to helping people calm, empower and rejuvenate their busy minds and bodies to achieve the best versions of themselves.
In addition to guiding people on their life journeys, he enjoys helping clients design lifestyles of optimal health and balance with creative living practices.
If you are interested in booking a 1-to-1 skype coaching session with him, please contact him here: youareyoubeyou@gmail.com
Date and Time
Location
Refund Policy