We're back with our bikes & trikes at Odd Down Cycle Circuit for our Spring Saturday sessions.
About this event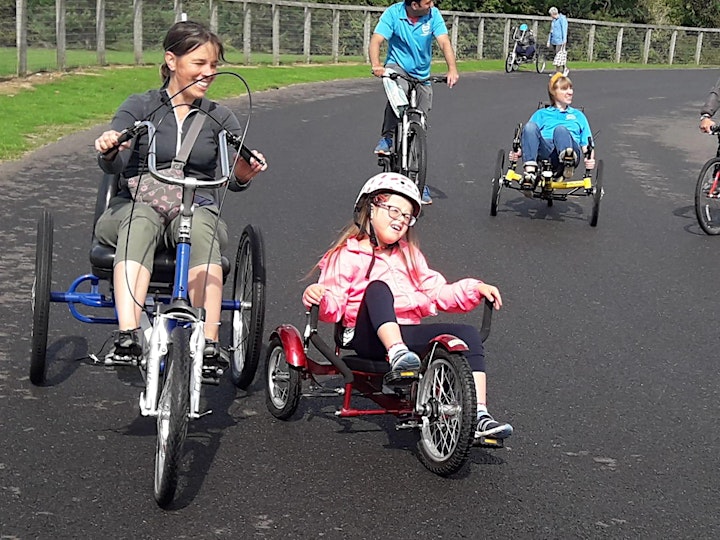 Wheels for All Bath & West are back!
Spring is here and we are back on track to offer you a chance to cycle on our range of adapted bikes!
Our Saturday sessions allow people to cycle in safety on an enclosed track that is just over 1.5km long. More importantly, our sessions allow people to have fun in a safe environment.
Covid-19 secure measures have meant that we are unable to offer places on a 'drop in' basis. In order to keep these sessions running in a Covid secure manner, we ask that you book here and get a joining time from us before attending.
BOOKINGS AND PRICES
Individual user with WfA bike: £6.00
Individual user who uses own bike: £3.00
Individual user with a carer who rides: £8.00
Family rate: 3- 5 members of the same family £12.00
Please note that 'family tickets' are only to be used for blood relatives or foster/adoptive families.
Groups should use individual tickets and rates.
****PLEASE NOTE THAT DUE TO THE CURRENT SITUATION, THESE SESSIONS AND DATES MAY BE SUBJECT TO CHANGE****