Description

Oxford Technology & Media Presents
---
Autumn Networking Event 2016
'When I'm 84'
--

The Golden Age for Healthcare? 

--
---
Date:  Monday 26th September 2016, 6.00pm to 9.00pm
Venue: The Story Museum, 42 Pembroke Street, Oxford, OX1 1BP
---


Faced with the perfect storm of an aging population, reduced pension incomes and rising health care costs, we are forced to ask is there a better way? Just as platforms such as Uber have reduced the cost and complexity of urban transportation, could the same technology be applied to healthcare?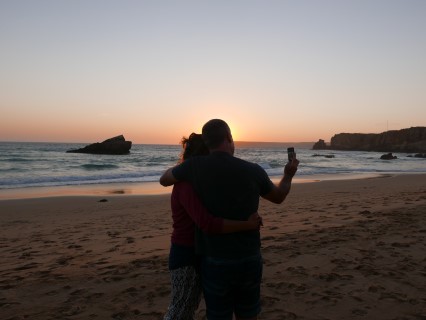 Oxford has a long and successful history of healthcare learning derived from one of the UK's largest teaching hospital. Oxford Technology & Media is delighted to present this session chaired by Dr Alexander Finlayson, co-founder of Oxford's very own health innovation incubator 'The Hill' and featuring an expert panel including John Boyle from The Ami Community, acidyellow's James Whistler and William Cotton of TrustonTap and Canary Care.
Key questions they will be posing include can we afford healthcare? What can technology do to help? Can we build it ourselves? Do we need to use robots? Will it provide proper care – especially for the elderly?
We look forward to seeing you there!
---
The event is free of charge for OTM members with a small charge for non-members and will be held in the centre of Oxford at The Story Museum, 42 Pembroke St, OX1 1BP. Click here for directions.
6.00pm – Event Opens, Networking, Coffee & Refreshments
Buffet food and drinks will be available after the event
9pm - Close
---
Speaker Profiles
---
Alexander Finlayson, Co-founder, The Hill Digital Health Incubator

Co-founder thehill.co digital health incubator at OUH. GP / Academic Primary Care Oxford University. Founder of MedicineAfricaa DFID funded Digital Health programme working in Somalia and a number of other fragile states. Winner of BMJ Junior Doctor of the Year 2012. Started NHS Investment Fund, 2023 Challenge. Previously Kennedy Scholar @ Harvard in Systems Biology Academic Clinical Fellow in Oncology @ Oxford and Head of Research at the King's Centre for Global Health.
---
John Boyle, Co-founder, The Ami Community

John Boyle is an entrepreneur who has founded three businesses and worked as a director and advisor to a dozen start-ups.
John formed Oxford Computer Consultants Ltd in 1989.  His career has spanned the commencement of OCC as a two-person Partnership in 1989 through to its current status as a limited company with 100+ staff in 2016.  he company supplies software services to industries such as energy and pharmaceuticals.  It also supplies social care portals and finance software to over 90 Local Authorities.
He is Chairman of The Oxford Trust in whose innovation centre he started his first business and founder of the Ami community and platform for tackling loneliness and social isolation.
---
James Whistler, Managing Director, acidyellow

Managing director of acidyellow, a software consultancy specialising in web and mobile applications, James has more than 20 years' experience in delivering solutions across a wide range of sectors including logistics, human resources and health care.
James is a member of the Joan Levy Bisesi Foundation, a charity focused on improving oral cancer outcomes and acidyellow have worked with the foundation to develop applications to aid diagnosis through dental practices across the US.  James is a physics graduate from Southampton University.
---
William Cotton, Chairman/Co-founder, Canary Care/TrustonTap

William Cotton has extensive commercial experience in health, retail and consumer marketing. He spent 23 years within Boots, including 2 years as Managing Director of Crookes Healthcare (a leading consumer medicines business) and 7 years as Managing Director of Boots International. He has been involved in a variety of healthcare venture capital backed businesses and was CEO of Cyden Ltd, a leading light therapy business.
More recently he set up and now chairs Canary Care Ltd, a telecare company focused on delivering innovative home monitoring solutions to support the elderly to live independently. Over the last year he has been co-founder of TrustonTap Ltd, an Oxfordshire based online marketplace platform that connects older people and families directly with trusted carers without the need for a domiciliary care agency.
---
Oxford Technology & Media exists to 
Stimulate a debate and business thinking on key topics and markets. Read some of the latest articles on our website.

Help network members build a local network for support, personal development and mentoring on an individual basis.
Help local startups and businesses find the people, connections and resources they need to flourish.
Provide a catalyst for Oxfordshire expertise to challenge Cambridge's status as the UK's leading high technology cluster.
Membership is by invitation or application but if you're connected to Oxford and in a leadership position in one of our key business areas, you're welcome to attend the speaker events to get a taste.
We're gradually introducing the new name for The Oxford Technology Media & Finance Network - simply Oxford Technology & Media.
---
Acknowledgement: Oxford Technology & Media Network would like to thank Grant Thornton LLP and White October for their kind support of both this event and Oxford Technology & Media Network programme. Photograph courtesy of Tony Henderson.
---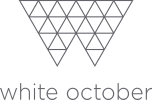 ---