Description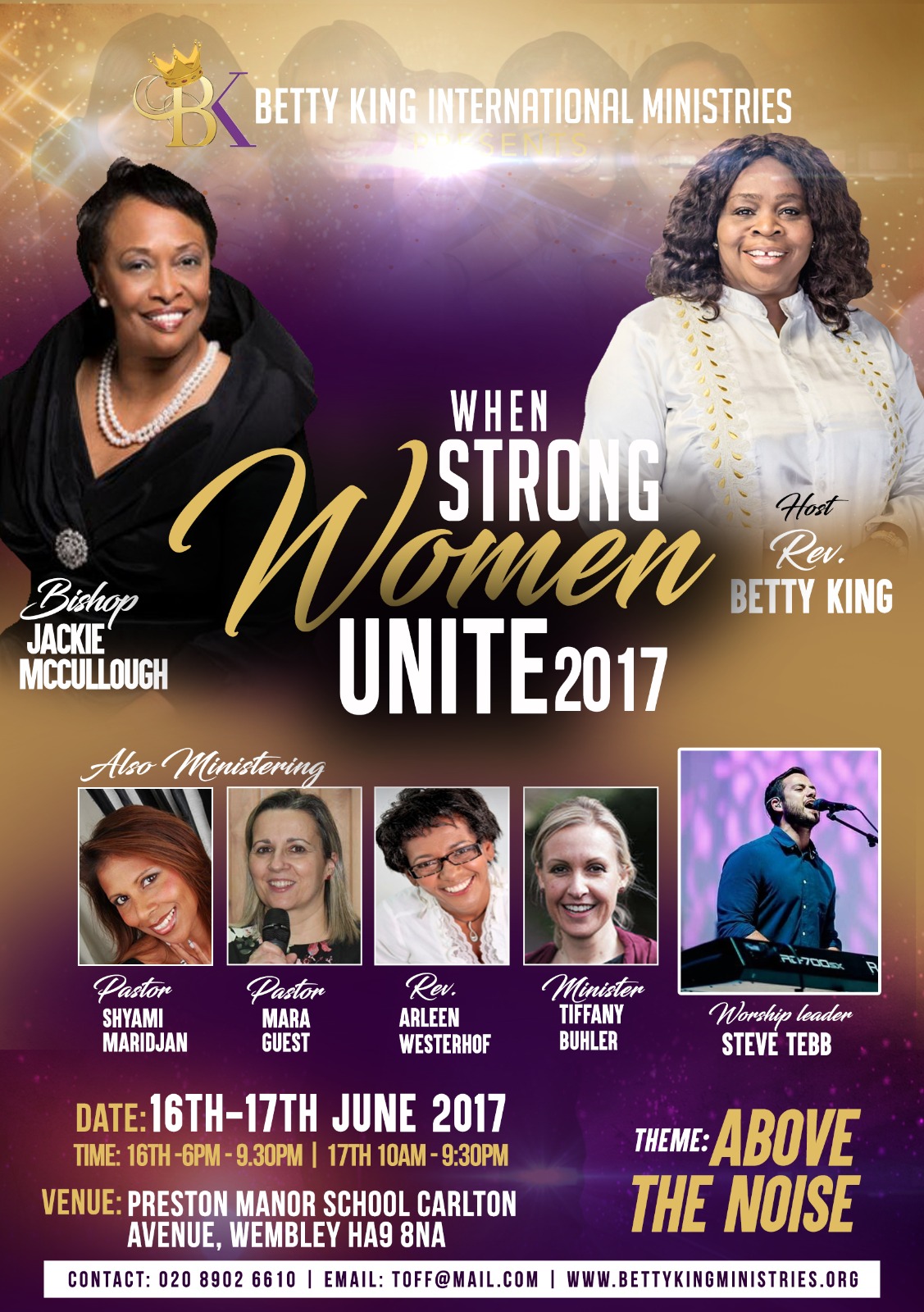 Hi All

We are excited and honoured to invite you all to the 'When strong women unite' 2017 event
When Strong Women Unite is an annual event held and hosted by Betty King International Ministries. This is a Christian event for women of faith from all walks of life to come together to unite, to be strengthened, to be empowered and refreshed to do life with God and with one another to the fullest. This gathering seeks to highlight and deal with the challenges of life that we all as women face, knowing that occasionally the emotional and mental scars from life are left unattended and not dealt with. This transformational prophetic meeting will empower and challenge you to face and deal with these past issues head on and overcome to live the victorious life that God has called to.
We have an amazing line up of female speakers who against all odds, trusted God, stood their ground and overcame great obstacles by the goodness and grace of God. You will be encouraged...you will be strengthened...you will be transformed.. you will be inspired to run the race of life knowing who you are in Christ Jesus.
The speakers and ministers are as follows:
• Host: Prophetess Rev. Betty King
• Bishop Jackie McCullough
• Pastor Shyami Maridjan
• Pastor Mara Guest
• Rev. Arleen Westerhof
• Minister Tiffany Buhler
• Worship Leader Steve Tebb
This year truly promises to be even more life changing than the last.
Venue information:
Preston Manor School
Carlton Avenue
Wembley
London HA9 8NA
The event times are the below:
Friday 16th June 2017 - 6pm to 9.30pm
Saturday 17th June 2017 - 10am to 9.30pm
Event Promo Video:
https://youtu.be/sii_r0N3HEI

For any further queries please contact us at:
Email: toff@mail.com
Tel no. 02089026610