Do you use social media to promote Scottish history, heritage, archaeology, museums or archives?
About this event
Join our free online event to talk with people in similar roles, share your social media insights, ask questions and pick up practical tips.
------------------------
For our July event, we'll be hearing from Jenny Downes, Public Programme and Exhibitions Manager at the University of Aberdeen (@uoacollections).
In March 2021, the University of Aberdeen announced that it was to return a Benin Bronze – a sculpture looted by British soldiers in Nigeria in one of the most notorious examples of the pillaging of cultural treasures associated with 19th century European colonial expansion.
Thousands of metal and ivory sculptures and carvings were looted by British forces in 1897 during the destruction of Benin City in present-day Nigeria by a British military expedition. Over the last 40 years there have been growing calls for the return of such items, which have become symbols of injustice.
The University of Aberdeen instigated a discussion with representatives of the Nigerian Federal Government, the National Museums and Monuments Commission of Nigerian, the Edo State Government and the Royal Court of the Oba of Benin in 2020, which has now led to it becoming the first institution to agree to the full repatriation from a museum of a Benin Bronze.
The news received international press attention, with articles published in The Guardian, Washington Post and many more.
Jenny will discuss the aims of the social media content surrounding the announcement, as well as how she and her team prepared for international attention and potential backlash to this politically-charged news story.
After the short presentation, there'll be time for a Q&A and general discussion.
------------------------
BOOKING
Booking is essential to receive the Zoom event details. Our emails may end up in your junk mail folder, so either add Eventbrite to your address book or check the folder before the event begins. If you're new to Zoom, click here to find out how to get started.
------------------------
TELL US ABOUT YOUR CAMPAIGN, LAUNCH DATE, ETC.
SHSMG events are attended by communications folk from across the sector, so it's a great opportunity to spread the word about a campaign you'd like them to know about (for example, a hashtag you'd like museum accounts to use) or a launch date that you want other organisations to avoid.
We'll ask for this information during the event, but you can also contact us ahead of time if you can't make it or would rather not speak up.
------------------------
FAQs
Will it be recorded?
No (sorry), but we'll be taking notes for a blog post.
Will there be subtitles?
The event will utilise Zoom's closed captioning service, which provides subtitles of the spoken in-meeting communications.
Do I have to talk?
Everyone will be invited to join the Q&A and discussion, but you're welcome to stay muted and keep your camera off for the duration of the event.
------------------------
ADDITIONAL INFORMATION
All attendees are expected to act with respect to one-another during this event and anyone making comments which we believe to be inappropriate or abusive will be removed from the event immediately.
If you have any questions, please don't hesitate to contact us on Twitter or email scotheritagesmg@outlook.com.
Remember to join the conversation on Twitter using #SHSMG.
All SHSMG events are supported by Dig It!, a hub for Scottish archaeology.
Photo courtesy of University of Aberdeen
------------------------
SPECIAL THANKS
Thanks to our fantastic 2021 sponsor, we're able to offer payment to all SHSMG speakers while keeping these events free for attendees:
"Whereverly create cultural and heritage tourism apps and websites.
We want tourists and locals to embrace local culture and heritage through music, song and stories, whilst discovering the hidden gems.
The Whereverly app and web platform makes creating a helpful tourism app easy. The content on Whereverly apps is produced for the most part by local communities, guides, heritage professionals, park rangers and local storytellers.
The Whereverly apps and website feature interactive maps, 3D maps, AR experiences, points of interests, favouriting and list building. As well as audio and non-audio walking, cycling, driving and rail tours. As well as music and stories delivered based on where the visitor is.
Example of our apps are Falkirk Explored, the North Coast 500, Scotland Starts Here, Explore Stirling, Highland Discovery and the Coig. We have developed supporting websites re-using the app content for the Coig and Scotland Starts Here. We are working on new heritage focussed projects which feature AR models, badge collecting and 3D maps."
For more information, visit Whereverly.com.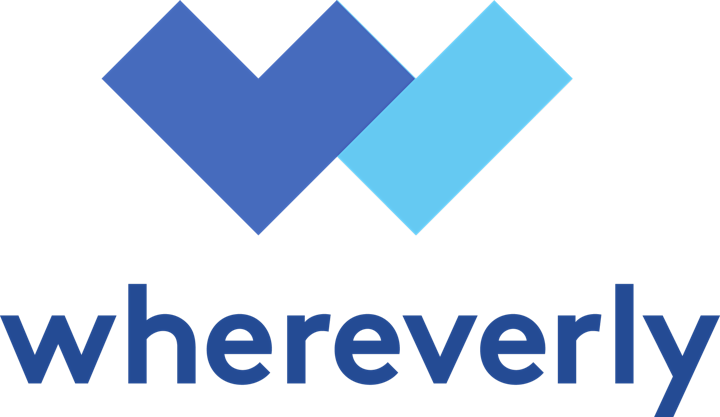 Organiser of When Your News Story Goes Global | July SHSMG Event
The SHSMG encourages social media learning, knowledge exchange and cross-promotion within the Scotland's growing cultural heritage sectors. Our network of communications and marketing professionals work in a wide range of organisations which promote Scottish history, heritage, archaeology, museums and archives.
We share the latest social media trends, helpful tips, job ads and training opportunities on our Twitter account, coordinate free bi-monthly events, and summarise the key points from each one on our blog.
In addition to hearing from a Scotland-based speaker, these informal events allow anyone who uses (or wants to use) social media in the cultural heritage sectors to chat to their peers, pick up and share tips, bounce ideas around, solve stubborn problems, learn about upcoming projects and training events, and identify partnership opportunities.
The Scottish Heritage Social Media Group is supported by Dig It!, a hub for Scottish archaeology