Description
The growth of online, search, social media and big data appeared to threaten the future of traditional media such as TV. What is the role and value for brands of mass marketing platforms in 2016? How are they innovating and adapting to changing viewing habits of the UK population? And what would the world look like without commercial TV advertising?
Our keynote speaker is Jason Spencer from ITV. Jason has been Business Development Director at ITV for the past 4 years driving growth and innovation in the way ITV Commercial has evolved outside London across its 8 regional teams (including Channel Television) through working in partnership with marketers and agencies to help brands thrive. Prior to ITV, Jason spent most of his career at media agencies – from planning roles at Carat and PHD in London to running PHD North in Manchester.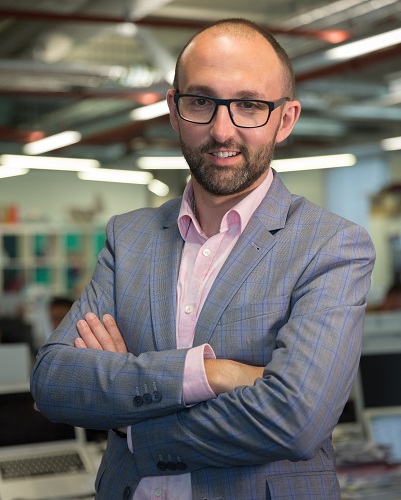 60 years after the birth of modern brand-building when TV advertising began in 1955, Jason will share how growth and innovation unites the creative and commercial parts of ITV to ensure it will continue to help brands live and thrive into the future. He will illustrate the impact of shared emotional experiences, how ITV fuels other media and the power of partnerships for brands. With recent product launches and announcements in the digital and content production areas, he will discuss where next for programme apps, cross-media partnerships and its data strategy with over 12m registered users. Most importantly, he will share how and why TV advertising remains the most effective way for brands to live and thrive in 2016 and beyond.
A must for marketers keen to understand what the UK's biggest marketing platform does next and with an opportunity to take part in the discussion, please sign up while there are still tickets!
At 5pm there will be an opportunity to hear from Karen Rankine, Head of News at ITV Channel, just prior to the scheduled event, at Channel Television's spectacular new offices next door to Tiffin. Karen will talk about ITV's investment in the islands, the work and commitment to news gathering and reporting and will share insights into the ITV Sports Awards which take place the following evening, and show what Channel TV is up to… just prior to the live news bulletin.
Then at 5.30pm, make sure you are at Tiffin to hear from Jason, with Q&A, networking and drinks afterwards.
Organiser of Where brands live and thrive
The primary purpose of the Jersey branch of the Chartered Institute of Marketing is to support the development of marketing excellence in the Island.
We run marketing events with acknowledged experts in their specialist fields, so we do not have to feel isolated in terms of keeping abreast of current thinking and developments. There is a considerable wealth of marketing experience within the Island and the branch provides the medium for bringing us together for our mutual benefit.