Description
Artist, Jane Lee McCracken is curating an exhibition of North East school children's Biro drawings depicting some of the world's most endangered species, at Thought Foundation Art Gallery. Jane has worked with over 200 children visiting five schools across the region to deliver Biro drawing workshops where participating children have created portraits for the exhibition. Both exhibition and the Endangered Species Conference, also organised by Jane and Thought Foundation, are supported by international wildlife charity Born Free, with President and Co-Founder Will Travers, OBE headlining the conference with a talk about wildlife conservation. Included in the exhibition is a selection of Jane's Biro drawings, which explore loss to the environment, generated by human destruction.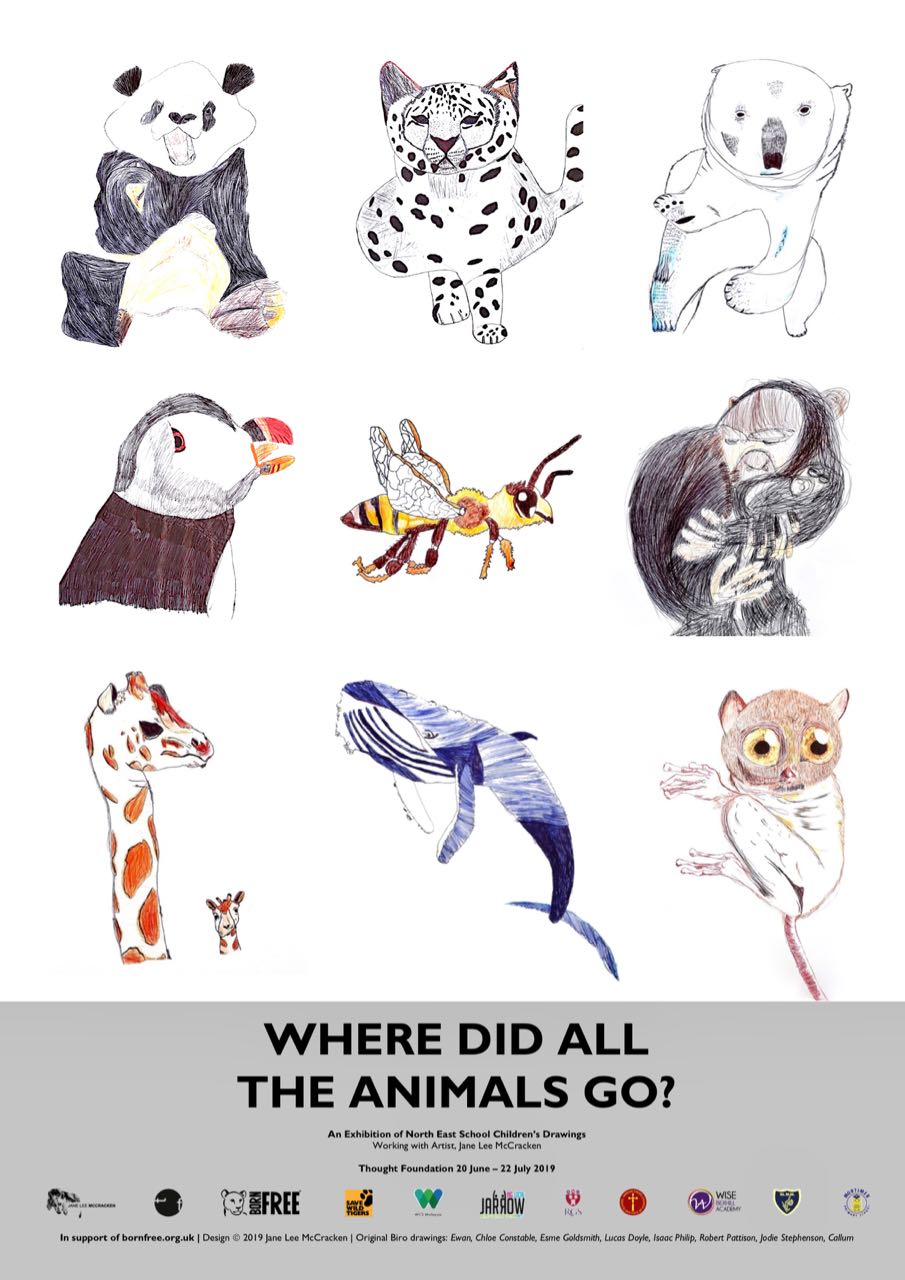 Exhibition poster designed by Jane, in support of Born Free Foundation
EXHIBITION DESCRIPTION
Through the visual art of drawing, one of the oldest forms of communication, each child's endangered species portrait presents an emotional connection between the young artists and their subjects. Evocative and uninhibited, the art of children, in its purity, not only expresses an honest depiction of the subject matter but also portrays the unique characteristics of the inner child. Children used Jane's working method of creating drawings in Biro with no pencil guidelines. The exhibition includes a display of large drawings and a wall projection featuring at least one artwork by every participating child. Inspired by photographs taken by some of the world's best wildlife photographers, drawings of vulnerable species not only depict individual beings that live their own lives according to their needs, each portrayal contemplates what their eyes have seen, and represents a species facing extinction. Wildlife has the power to unite us through the need for its conservation; if we care we want to conserve. By exploring the beauty of child art, this exhibition provides an opportunity to form connections with each species, through the creative response of a generation of young people.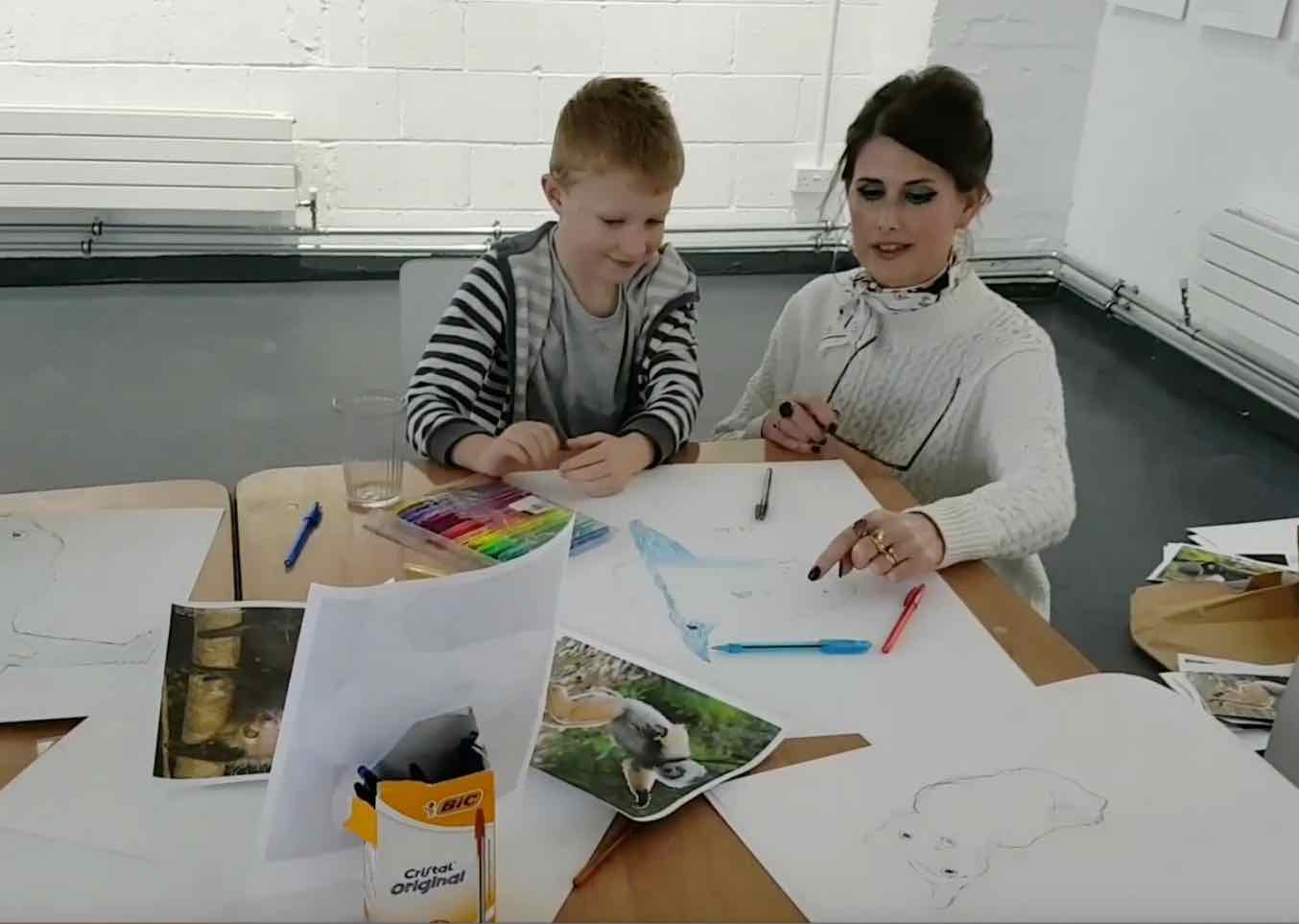 Jane working with Thought Foundation drawing group making endangered species drawings for exhibition
CONFERENCE DESCRIPTION
Will Travers OBE, President and Co-Founder of the Born Free Foundation is headlining the Endangered Species Conference with a talk about wildlife conservation. This conference is being held in conjunction with 'Where Did All the Animals Go?' an exhibition of North East School Children's Drawings working with Artist, Jane Lee McCracken. The conference will focus on the importance of wildlife and biodiversity to humanity as well addressing positive and innovative ways to encourage individual action and the growth of collective responsibility towards wildlife welfare. Jane will open the conference with an introduction about the development, in corporate partnership with Born Free, of her 'Drawing for Endangered Species' workshops and working with local school children to produce artwork for the exhibition. Guest speakers include Simon Clinton, CEO and Founder Save Wild Tigers, Dr Melvin Gumal, Director WCS Malaysia, PC Peter Baker, Officer Northumbria Wildlife Crime Unit and a panel of school children led by exhibition initiators Artist Teacher Christine Egan-Fowler, Royal Grammar School, Newcastle and Arts Co-ordinator Linda Peacock, Jarrow Cross Primary School.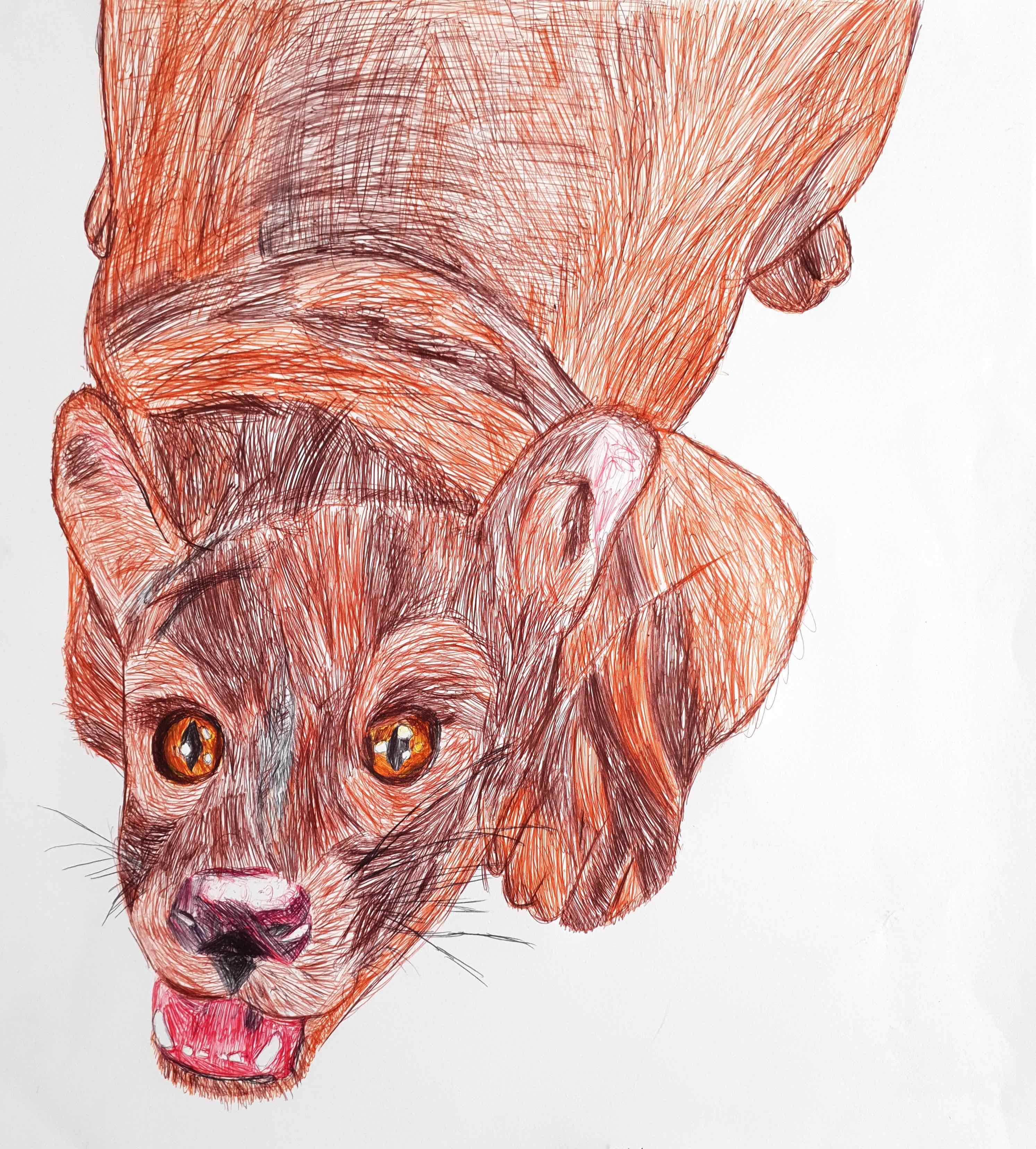 Fosa colour Biro drawing, Kate Tooley Yr 6
EXHIBITION AND CONFERENCE AIM
Both exhibition and conference call for wider awareness and compassion for wildlife affected by human destruction, and the subsequent impact of wildlife depletion on humanity if we don't act now. This programme of events which also includes workshops and film screenings during the exhibition, reveals the facts as to why and how species are threatened and provides access to vital knowledge as well as concise, key actions each and every one of us can take, so we can make positive changes for wildlife, both locally and globally.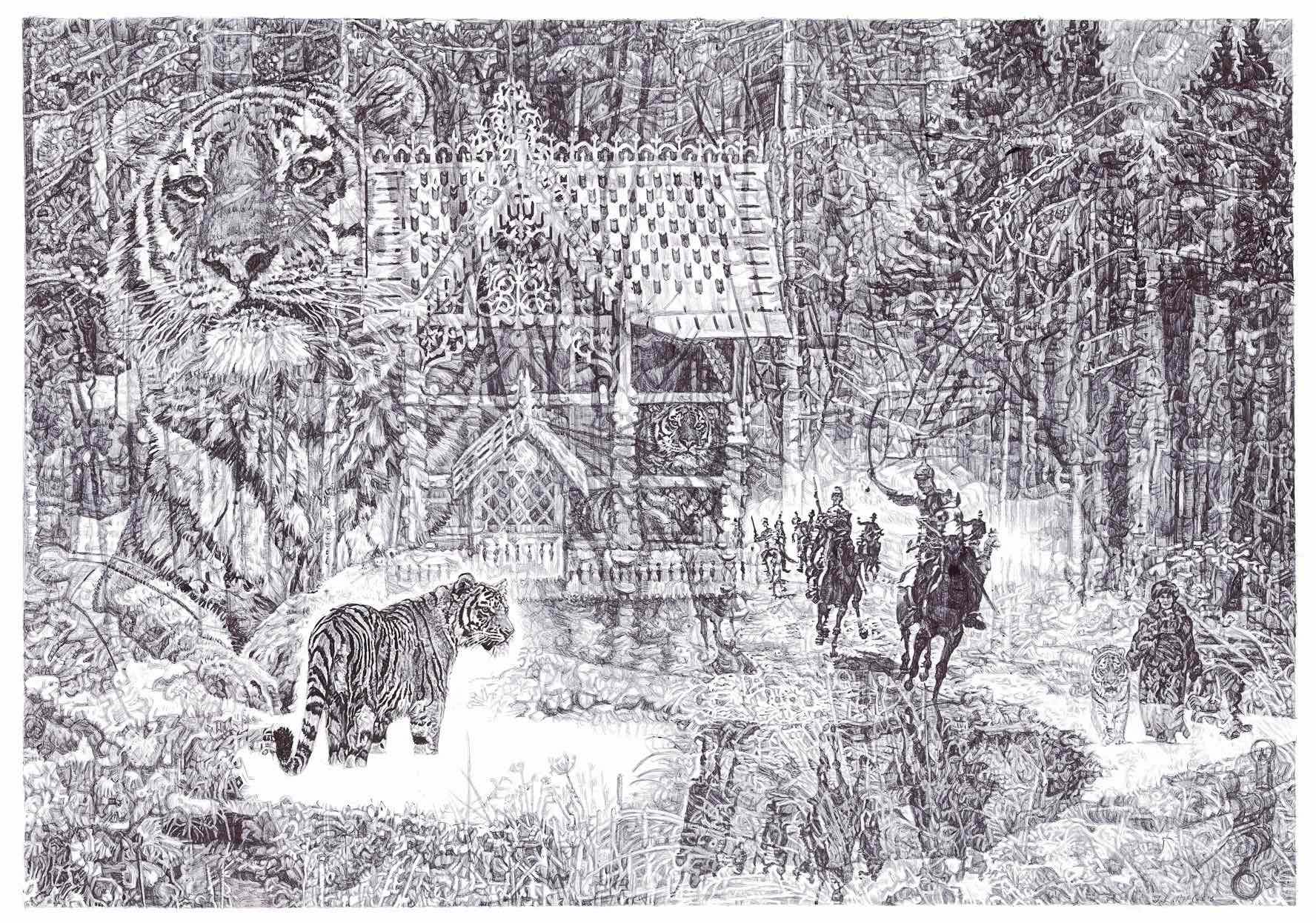 Shh, it's a Tiger! 2012 Biro drawing Jane Lee McCracken
Born in Edinburgh, Jane constructs intricate multi-layered Biro drawings, sculptures, installations and designs products. Her work explores loss to humans and animals generated by human destruction and is representational of both life's beauty and brutal reality. She founded 'Drawing for Endangered Species' workshops in 2014 in corporate partnership with Born Free to share her passions for drawing and wildlife and engage people in wildlife conservation. Jane lives in South Tyneside.

"Many children possess a natural enthusiasm for drawing and animals. Through Biro drawing, education and the opportunity of self-expression, I hope to generate individual compassion for wildlife and the environment, which will continue into adulthood." www.janeleemccracken.co.uk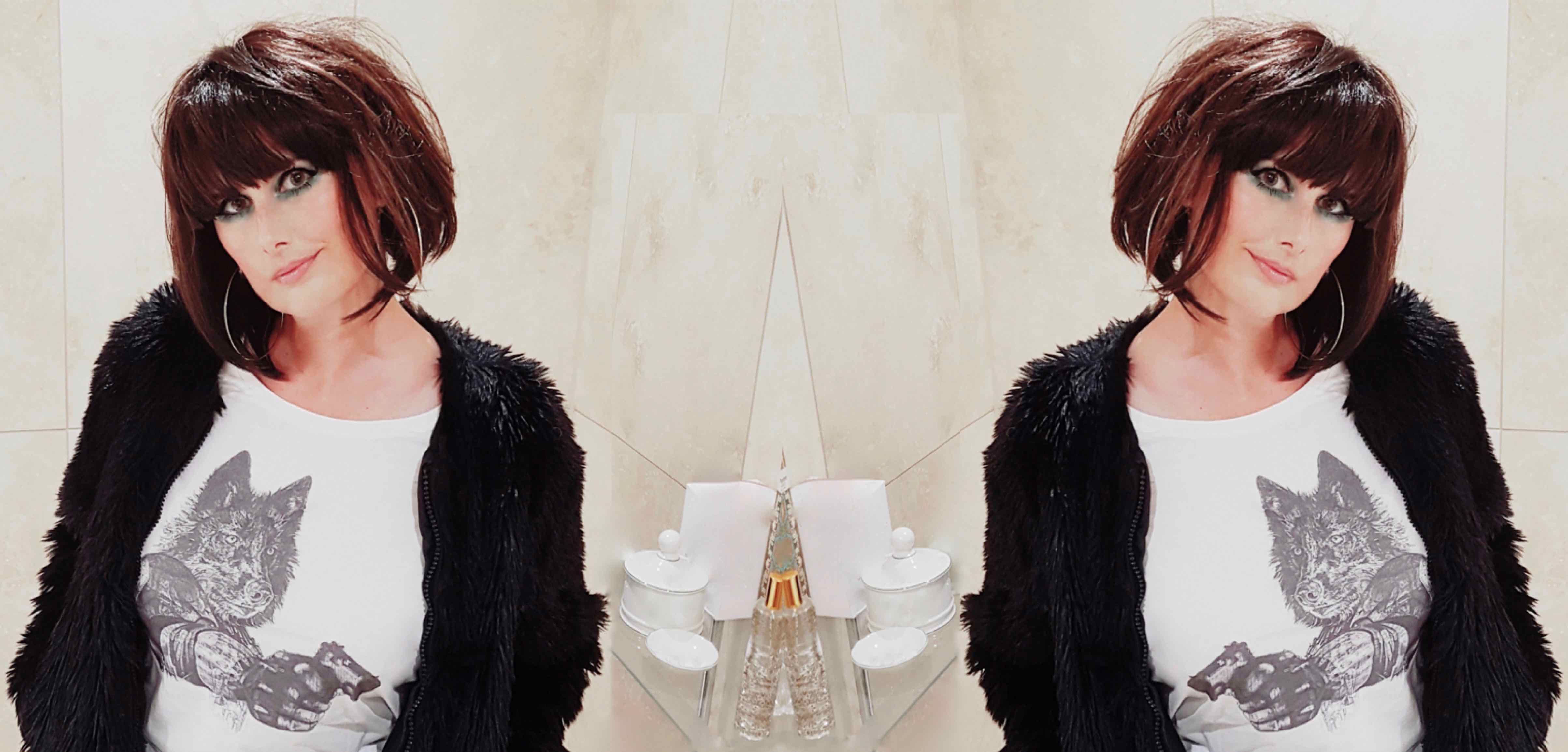 Promotional image of Jane for Wolf & Badger
THOUGHT FOUNDATION
"Thought Foundation is a thoughtful arts and cultural space, to inspire, promote and support". A CIC, Thought Foundation has an impressive gallery space and art cafe. Working closely with the local community, they champion environmental issues, nurture creativity and thoughtfulness. www.thoughtfoundation.co.uk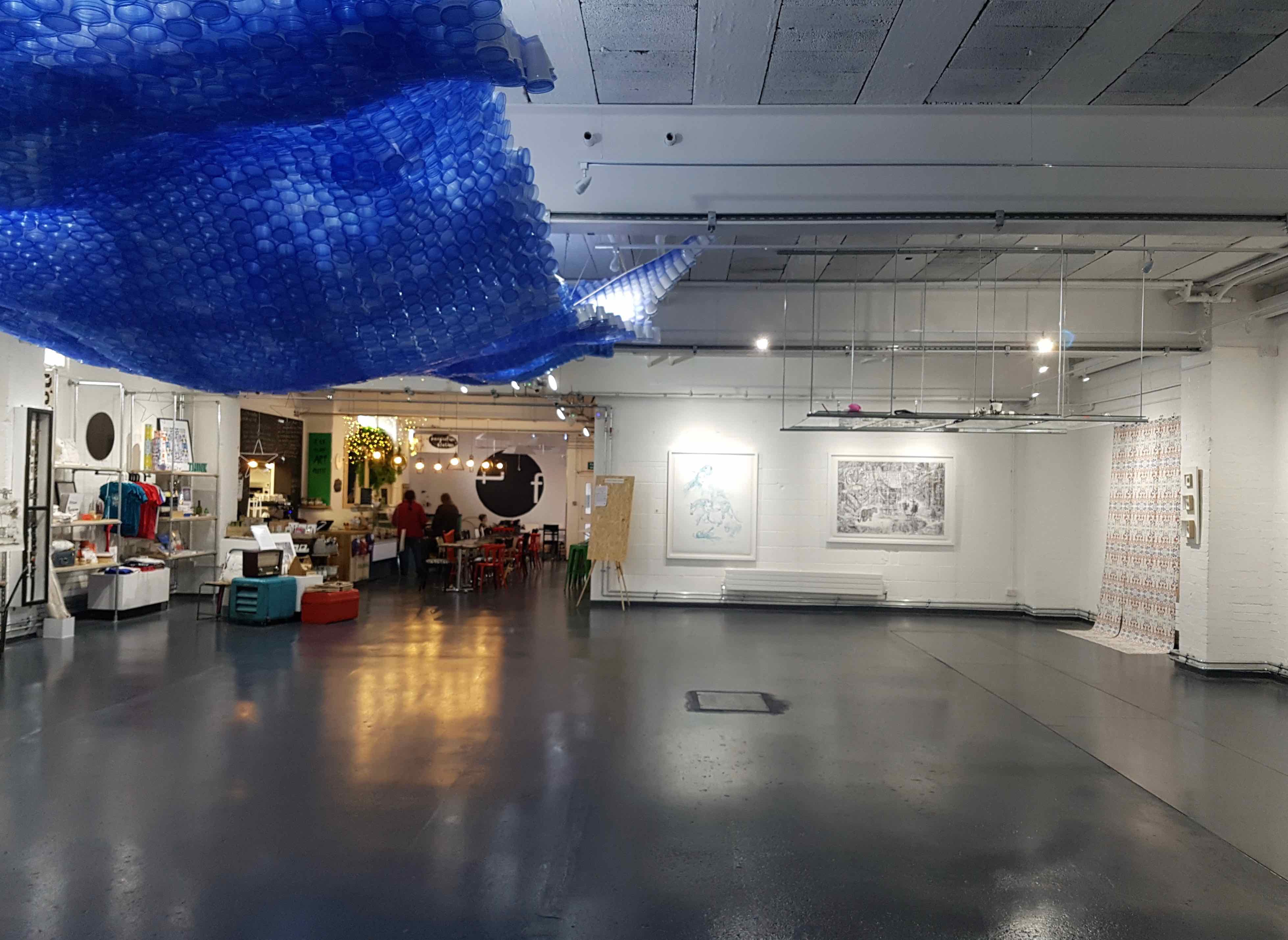 Thought Foundation art gallery, cafe and shop
BORN FREE FOUNDATION
Born Free Foundation works "tirelessly to ensure that all wild animals, whether living in captivity or in the wild, are treated with compassion and respect and are able to live their lives according to their needs…we oppose the exploitation of wild animals in captivity and campaign to keep them where they belong – in the wild". www.bornfree.org.uk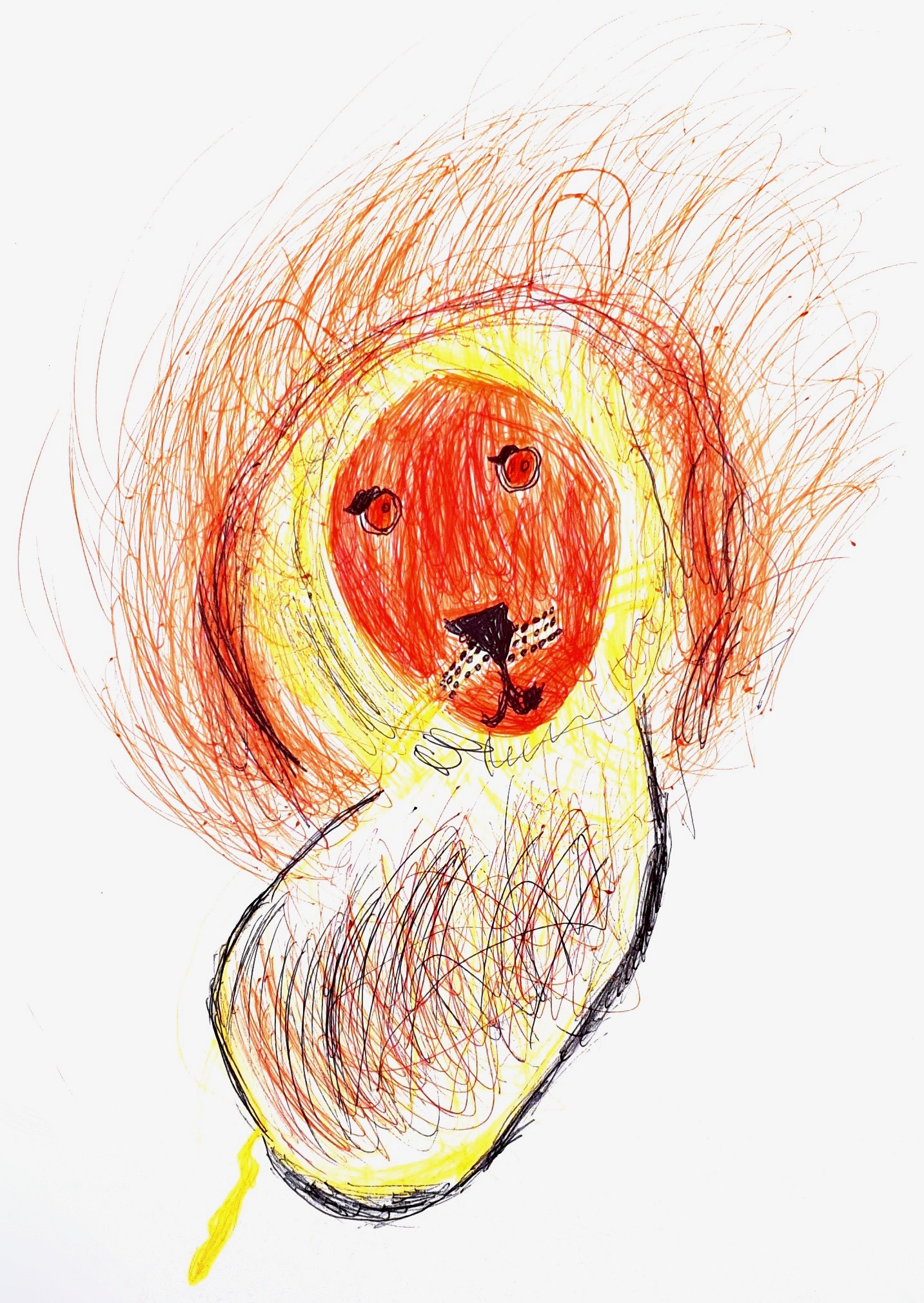 African Lion colour Biro drawing Chloe, Jarrow Cross Primary School
EXHIBITION & CONFERENCE DETAILS

Organisers
Exhibition and conference organised and curated by Jane Lee McCracken
Initiated and co-organised by Artist Teacher Christine Egan-Fowler,
Royal Grammar School, Newcastle, and Arts Co-ordinator Linda Peacock, Jarrow Cross
CE Primary School, Jarrow
Thought Foundation
Endorsed by Born Free Foundation

Advisers
Laura Gosset BSc (Hons), MSc, Head of Education Born Free Foundation
David Bolton, Education Officer Born Free Foundation
Leanne Pearce, Director Thought Foundation
Gareth Billinghurst, Director Thought Foundation
Michaela Wetherell, Curator Thought Foundation

Funded by
The Royal Grammar School Community, Newcastle upon Tyne
Big Local Central Jarrow
Mortimer Primary School
'Drawing for Endangered Species' Workshops, Jane Lee McCracken

North East Schools and Groups
The Royal Grammar School, Newcastle upon Tyne: Artist Teacher Christine Egan-Fowler
Jarrow Cross CE Primary School, Jarrow: Arts Co-ordinator Linda Peacock
St Mary Magdalen's RC Primary School, Seaham: Arts Co-ordinator Sara Punshon
Bexhill Academy, Sunderland: Arts Co-ordinator Sandi Letton
Mortimer Primary School, South Shields: Arts Co-ordinator Katie Lawrenson
Thought Foundation Drawing Group: Jane Lee McCracken

Acknowledgements
Robert Lee
Suzanne Stanley
Jason Haddington
Katie Lawrenson
Jess Kirton
RGS Film makers
Christina Holt
David Shellenberger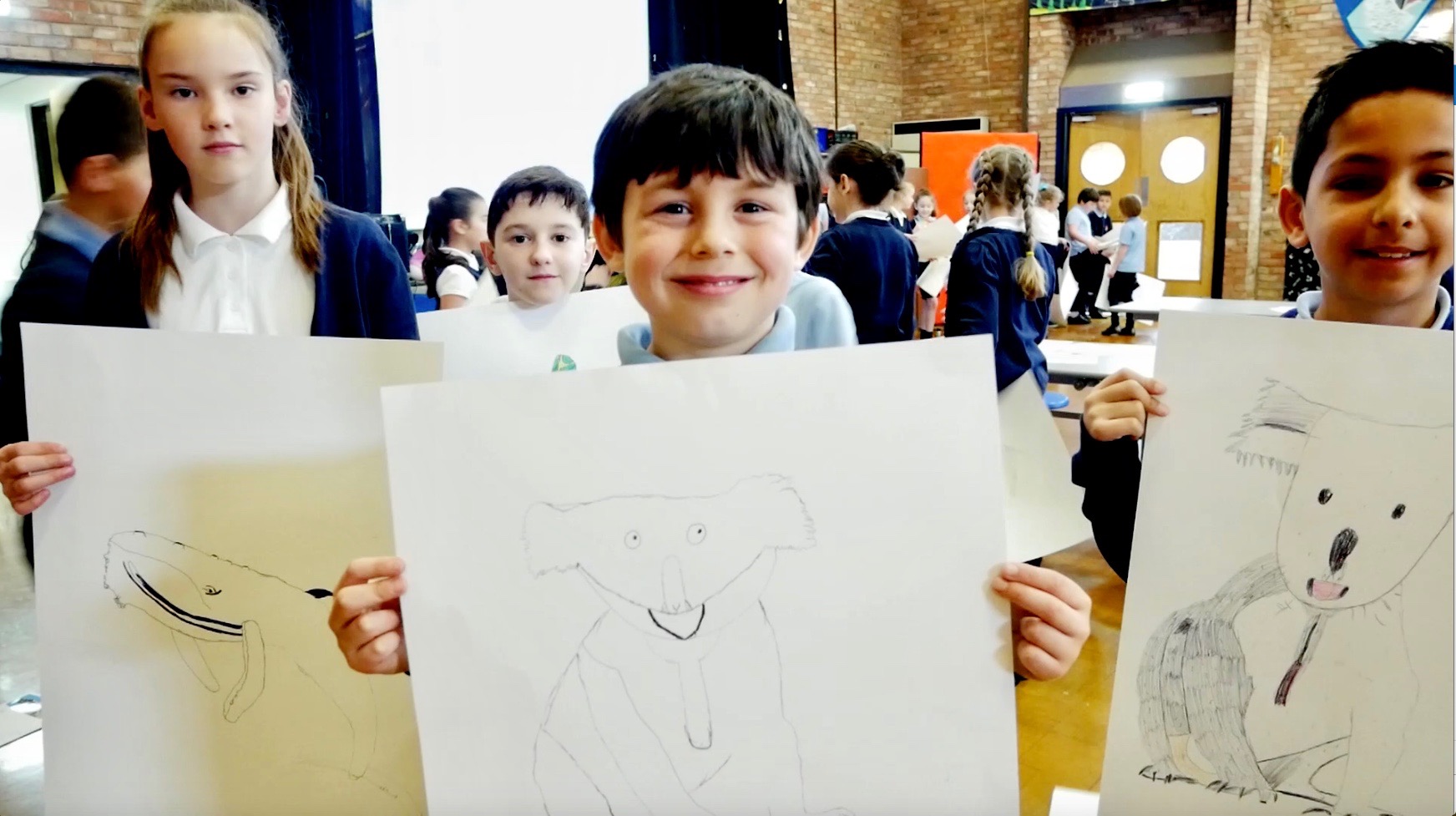 Children from Mortimer Primary School during making of exhibition film by film-maker Jess Kirton
Conference tickets | Adults £5 | Children £2.50 available from
www.eventbrite.co.uk/e/endangered-species-conference-tickets-60761299683
Exhibition opening night 20 June 2019 1730 - 2200 open to all

Exhibition posters raising funds for Born Free, Save Wild Tigers and WCS Malaysia will be available to purchase from Thought Foundation Shop during the exhibition

There is a dedicated exhibition and conference page on Jane's website with further information and news here: www.janeleemccracken.co.uk/blogs/where-did-all-the-animals-go
CONTACT
For further information about the exhibition and conference contact:
jane@janeleemccracken.co.uk
07931586805
www.janeleemccracken.co.uk
Thought Foundation has some parking availablity in Clarity House car park as well as adjacent street parking. No parking on Durham Road

Public transport via Bus 21

Thought Foundation is a ground floor venue with disabled access and amenities