Where Necessity is the Mother of Invention; Putting Science & Technology to work for Refugees in Za'atari - Prof. Anthony Ryan

Wednesday, 19 September 2018 from 19:00 to 20:00 (BST)
Event Details
As part of our celebrations to mark 20 years of Talking Science, we are delighted to welcome back Professor Anthony Ryan who delivered our first ever lecture in the series. 
This will be held in the Lecture Theatre at The Heath Conferencing Centre, The Heath Business and Technical Park, Runcorn, Cheshire, WA7 4NH 
Abstract for 2018 is as follows:
The University of Sheffield has been working with the UNHCR at Za'atari refugee camp, where 80,000 Syrian refugees who have suffered terribly are squeezed into six square kilometres. 
In order to come up with co-created solutions, a team of scientists and engineers have spent time in Za'atari working on "scrap yard challenges" from home-scale hydroponics and water heating to electricity generation. There have been plenty of materials to hand like sheet steel, wood, canvas, tent poles, PU foam mattresses and even a stock of recovered bicycles donated by the Amsterdam Police. The bicycles provided lots of parts for subsequent build projects and the team were helped by donations from two Sheffield companies; Planet X for bicycle parts and Gripple for rigging and cable.
The refugees legal status usually prevents them from taking up employment, owning property or moving freely, thus stripping them of agency. At home they were farmers, engineers, teachers and doctors, so not only have they been forcibly displaced, but also forcibly unemployed. They can't do anything that even looks like it might lead to permanence, like getting a job or fixing their house. But despite this, the eagerness to put a plan into action was truly astounding and many smiles and jokes were exchanged. It is incredible to see the resilience of the Za'atari folk.
Through intensive co-creation as a team, we built school buses, mobility devices and winterised caravans. Examples will be shown of all of these. We also built a hydroponic greenhouse using repurposed PVC drainpipes and polyurethane foam mattresses used as synthetic soil. This takes what the people have learned from our high-tech research at the University, to create a microcosm farm were they make our own rain and build synthetic soil to turn arid land over to food production. An amazing outcome of the work in the refugee camp is that urban farming is now being done in a disused industrial building back at home in Sheffield!
The people who live these camps face daily struggles that many of us cannot imagine. But those we met embodied values that are often forgotten by those of us in more privileged parts of the world: an adaptable approach to solving problems, an aversion to waste, a sense of community. As hard as we must work to live in a world where no one is forced to flee their home, there is much we can learn from Syria's refugees

Directions to the Lecture Theatre in the Heath Conferencing Centre, The Heath Business and Technical Park,
Runcorn, Cheshire, WA7 4NH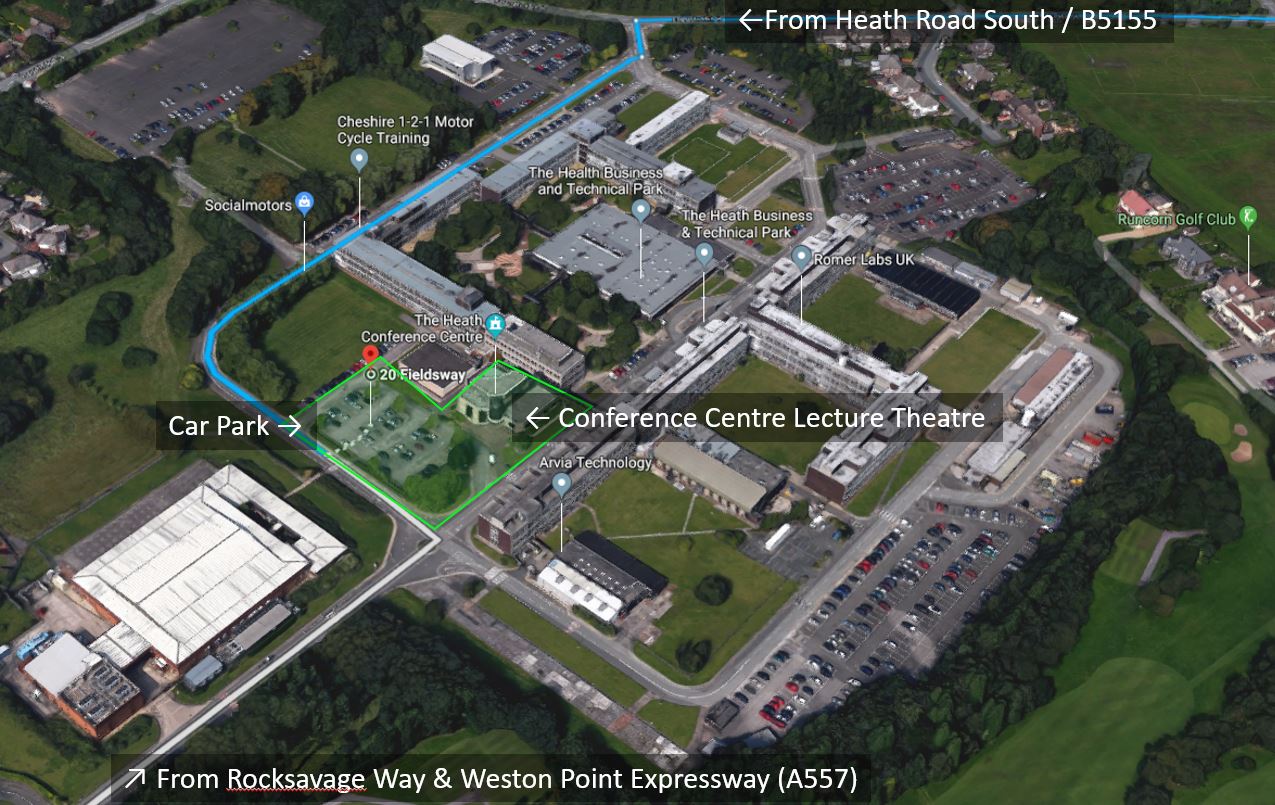 When & Where

Lecture Theatre
The Heath Conferencing Centre
The Heath Business and Technical Park
WA7 4NH Runcorn
United Kingdom


Wednesday, 19 September 2018 from 19:00 to 20:00 (BST)
Add to my calendar