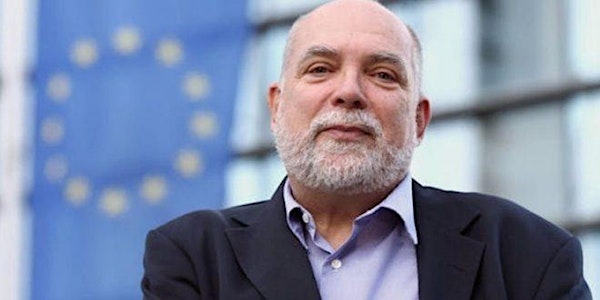 Which model for Europe after the crisis and the Brexit saga?
Description
The PEFM Max Watson Annual Lecture
The EU has more than once gone through a phase of reflection on how to deal with decision making in a grouping of countries with heterogeneous preferences: Europe à plusieurs vitesses, concentric circles, majority voting, and even a federal Europe are attempts to deal with the trade off between efficiency and legitimacy in decision making. In an EU of 28 this dilemma has proven to be more pronounced than ever, and politically even more difficult to deal with. Brexit would deepen some of the present divides, and therefore accentuate the need for reforming the way Member States organise their affairs. There is a need for more differentiation and for allowing for a higher degree of heterogeneity among Member States' integration strategies whilst retaining and strengthening core elements of membership. A Europe of such "clubs" would be more diverse, but stronger. It might even offer a perspective fort he UK in the longer run.
Thomas Wieser was President of the Euro Working Group and of the European Financial Committee of the European Union until February 2018. Before becoming President of the EWG/EFC, he was Director General for Economic Policy and Financial Markets in the Ministry of Finance, Vienna. There he was in charge of macro-economic policy, international and EU affairs, financial market legislation, and export credits and guarantees. Wieser has a strong academic background in Economics: after a degree in Economics (University of Innsbruck), he pursued post-graduate studies in theoretical and mathematical economics, and taught at the University of Colorado, Boulder (Fulbright scholarship) as well as the Institute of Advanced Studies, Vienna.
Organiser of Which model for Europe after the crisis and the Brexit saga?
The European Political Economy Project is a broad new initiative which aims to support the development of European economic institutions, by shedding light on the way these institutions, including macroeconomic policy frameworks, interact with markets and respond to domestic and global socio-political pressures. By promoting a better understanding of market and political constraints on institutions, it seeks to contribute to improving policy formulation and execution.
The project was established in October 2019 at the European Studies Centre (ESC), St Antony's College, Oxford. It will be led by Charles Enoch, (ESC Fellow 2019-21), with the cooperation of Tim Vlandis (Governing Body Fellow); the Administrator is Julie Adams (ESC).
The project's main activities will be to carry out research, hold seminars and workshops, and publish findings in outlets that range from academic articles and books to policy briefings and op-ed pieces in the international press. In addition to events hosted at St Antony's College, bringing together academics, officials, interest groups, and market participants, we plan to co-host workshops with other institutions, and provide policy findings to relevant agencies. The project's activities will be closely aligned with the core agenda of the ESC and will exploit synergies with the multi-disciplinary expertise in the rest of the ESC.