Description
What Whipton Barton say about their Third Space Learning maths intervention….
"The use of Third Space's 1-to-1 tuition supported children in developing their skills and more importantly, confidence in maths, particularly in their build up to SATs. Pupils valued the closer attention and opportunity to work entirely at their own pace through tricky issues."
-James Norman, Headteacher, Whipton Barton Junior School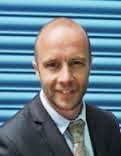 What are Maths Showcases?
A platform to...
See a live Third Space Learning one-to-one maths session in action.

Talk to teachers and pupils about their Third Space Learning experiences.

Network and share best practice with other teachers in your local area.
Why come along?
"Watching and listening to a real session was a good way to see how the tutor encouraged the pupil to reason about their decisions and it showed how pupils' misconceptions were immediately addressed so that progress was ensured."
-Sibille Herdeis, Assistant Headteacher, Ash Grange Primary School, Surrey
Third Space Learning works with over 3500 pupils all over the UK every week. Register for this Showcase to find out more about our maths interventions and to network with like-minded schools. 
Can't attend this Maths Showcase? Find another one here.
If you can't attend a Maths Showcase please email hello@thirdspacelearning.com or call us on 0203 771 0095 to find out more about Third Space Learning.